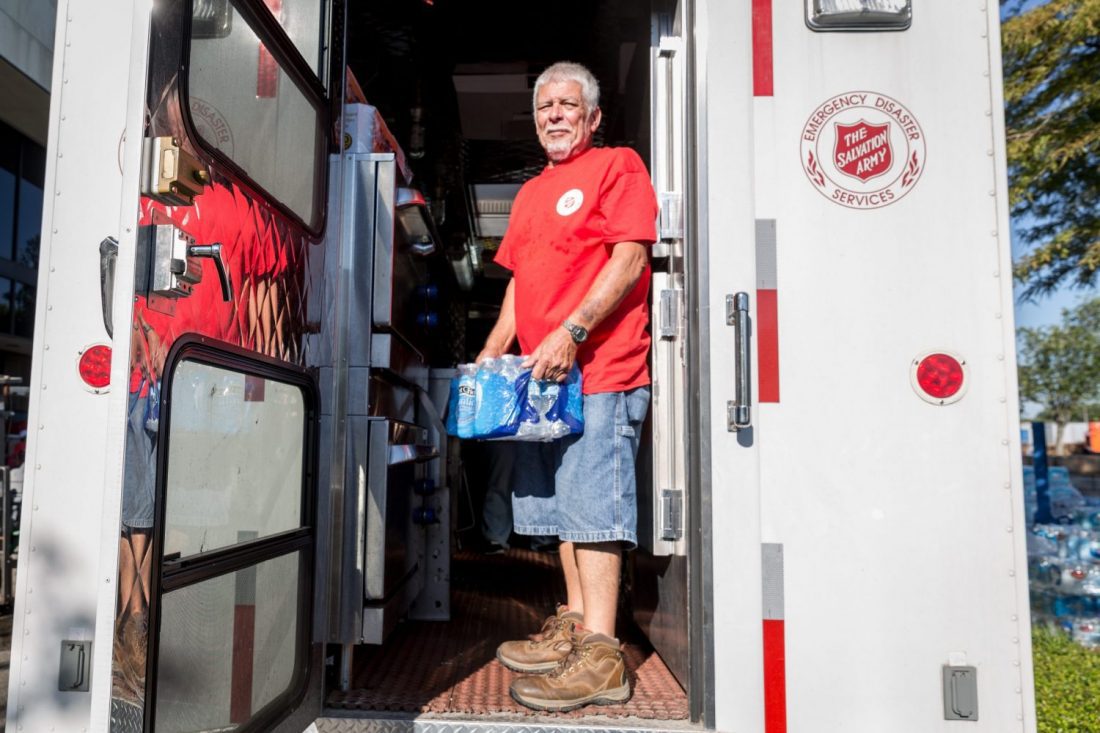 The Salvation Army in Colorado provides support as fires burn
With several fires burning in Colorado, The Salvation Army Intermountain Division Emergency Disaster Services (EDS) is prepared to help those affected while maintaining COVID-19 safety precautions. Experts are also keeping a close watch on the weather.
"There are concerns about storms coming into the area over the next few days and how that will impact firefighting efforts and/or start new fires," Intermountain's Executive Director of EDS Ian Anderson said.
In Edwards, Colorado, The Salvation Army has mobilized a feeding response for evacuees of the Grizzly Creek Fire. The Army's Vail Service Center feeding team is on standby, and the center has secured a cafeteria and made connections with local restaurant partners for support. The Vail team is coordinating efforts with the Red Cross. EDS is checking with divisional vendors for food support if the fire continues to spread. The Vail Service Center is also supporting the Adult Rehabilitation Center with hotel partners and potential congregate shelters.
The Fort Collins Corps and Loveland Service Extension may be called upon for feeding support for those affected by the Cameron Peak Fire in Larimer County.
Other fires burning are the Pine Gulch Fire, north of Grand Junction, now the second-largest fire in Colorado history, and the Williams Fork Fire, north of Silverthorne.
Meanwhile, The Salvation Army continues to provide feeding and shelter support through Aug. 21 to victims of the Aug. 8 Pine Creek Apartment Fire.
Anderson said The Salvation Army has volunteers on standby to help with feeding support if needed.