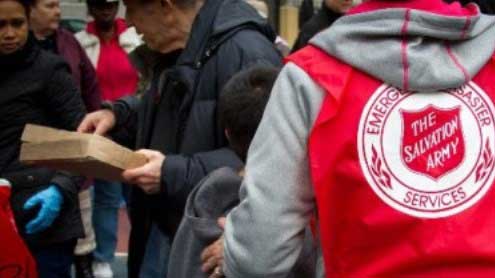 Army responds to plane crash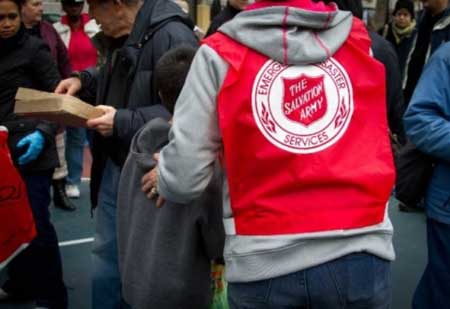 Bilingual officers provide a key link to passengers and officials in San Francisco
The Salvation Army continues to offer support and aid to responders, survivors and affected families of Asiana Airlines Flight 214's crash landing July 6 at San Francisco International Airport (SFO), which killed two people and injured nearly 200 others.
The Boeing 777 jetliner was carrying 307 individuals from Seoul, South Korea. South San Francisco Police requested The Salvation Army's assistance within hours of the incident. A team of bilingual Salvation Army officers and volunteers answered the call, providing translation support and emotional care in SFO's "Reflection Room."
"Serving as language support is a unique role for a Salvation Army Disaster Services team," said Major Wayne Froderberg, local disaster coordinator for The Salvation Army. "However, the opportunity demonstrates our ability to provide compassion and aid in more than one language."
Officers from the All Nations, Sunnyvale and Chinatown corps forged a vital communication link between Korean, Cantonese, and Mandarin-speaking passengers and English-speaking government and airline personnel––translating the passengers' needs to the officials as the processing of passengers continued into the early hours of the morning. A team of Salvation Army officers even went to St. Francis Memorial Hospital to translate for several injured Korean-speaking passengers.
The Salvation Army has since set-up a special "clothing room" inside the Family Assistance Center, to allow Flight 214 passengers to hand select clothing items and basic essentials while they are housed in a Bay Area hotel. The room is stocked with brand-new shirts, slacks, sweaters, sweatshirts, socks and hygiene products. In addition, The Salvation Army has purchased undergarments to supply in the clothing room and has made arrangements to supply luggage for passengers to help manage their belongings. Toys and games are also available to youth to help ease the tension of this stressful situation.
"New underwear, socks and hygiene kits are a luxury when you have lost everything," said Claire Dunmore, program coordinator for The Salvation Army. "What a privilege to be able to provide such basic supplies and know that comfort and relief has been given to so many families and children. We hope some clean clothes and quiet place to rest will bring some comfort to these individuals who have had a very difficult 48 hours."
The Salvation Army has been providing care to Flight 214 passengers since the day of the crash and will continue to support this effort in close coordination with local, state and federal authorities to determine how to best meet the evolving needs of passengers and their families.
For continued updates and more information from The Salvation Army, visit blog.salvationarmyusa.org.