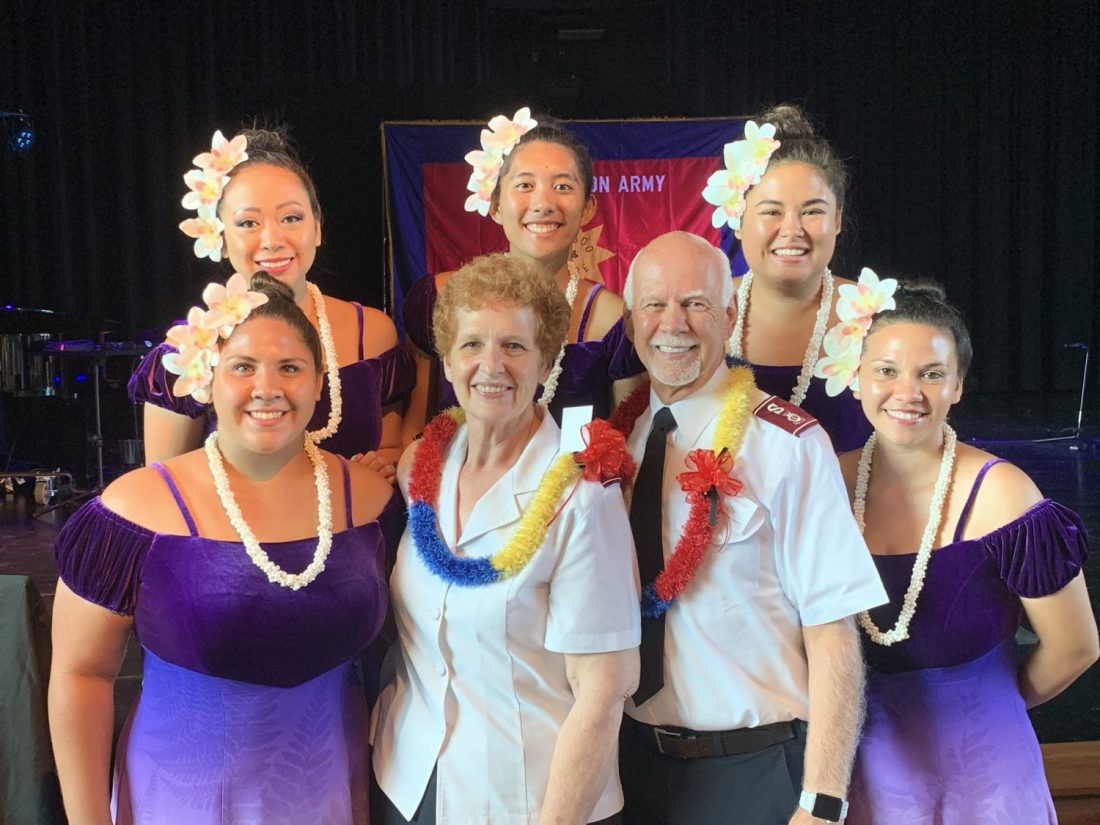 The Salvation Army celebrates 125 years in Hawaii
The Salvation Army in Hawaii celebrated 125 years of operation Sept. 1 at an event at Kroc Center Hawaii on Oahu, where 350 people witnessed performances by The Salvation Army's Island Brass band, several Divisional hula halau and ballet troupes.
Commissioners Dave and Sharron Hudson, National Commander and National President of Women's Ministries, respectively, attended the celebration; the Hudsons served as Hawaiian and Pacific Islands divisional leaders from 2004–2008. In his devotional message, Dave Hudson spoke about grace, hope and the mission of The Salvation Army. He said 125 years was "a good start" and he challenged the audience to "now, more than ever, go do something in your communities."
The Salvation Army first came to the Big Island of Hawaii in 1894—at the request of Central Union Church—establishing a meeting hall and a children's home in Honolulu, and beginning initial outreach in Hilo. Today, The Salvation Army has corps on all major islands and the division also covers the Pacific Islands including Guam, Republic of the Marshall Islands and the Federated States of Micronesia.
The Sept. 1 anniversary celebration came after a successful 2019 Ohana Camp—"Transformed: Renewal of Heart and Mind"—at The Salvation Army's Camp Homelani.