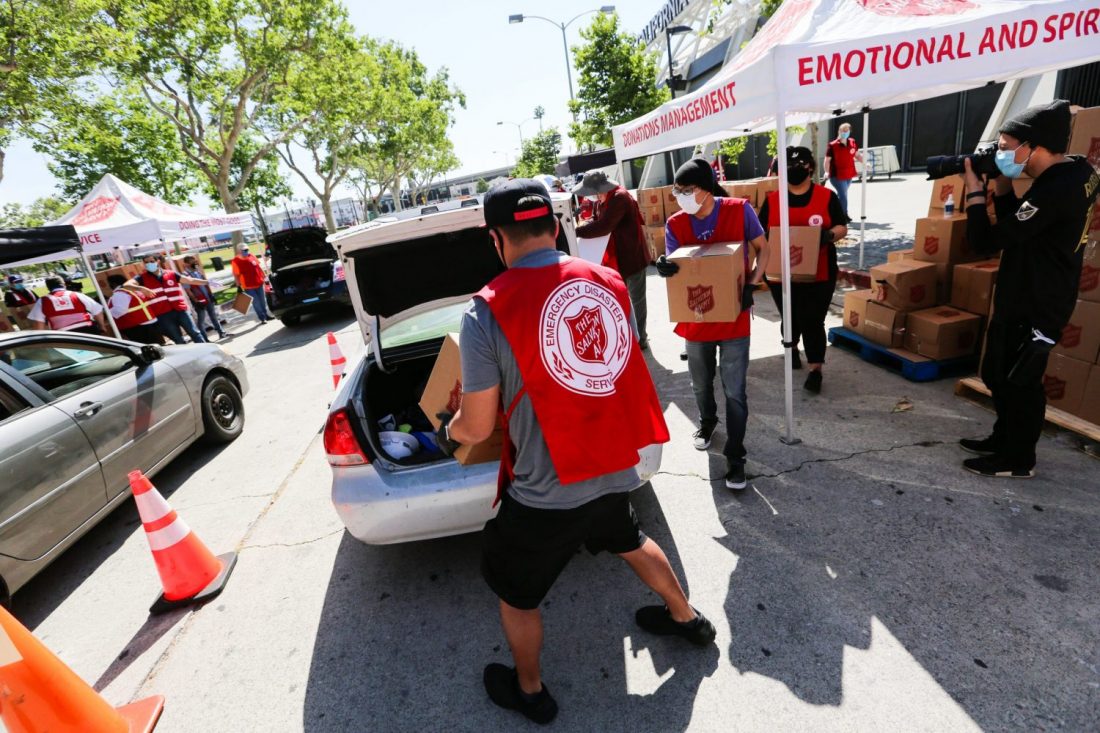 The Greatest Danger
From President John F. Kennedy's 1962 address:
My fellow citizens… let no one doubt that this is a difficult and dangerous effort on which we have set out. No one can foresee precisely what course it will take, or what cost, or casualties will be incurred. Many months of sacrifice and self-discipline lie ahead. Months in which both our patience, and our will, will be tested. Months in which many threats, and denunciations, will keep us aware of our dangers. But the greatest danger of all, would be to do nothing.
HOW TO HELP:
If you'd like to make a monetary donation, please click here to make a gift.
Text 'GIVE' to 52000 to make a $10 donation to The Salvation Army. This will automatically add a one-time donation to your next mobile phone bill.
For information about volunteering, please visit volunteer.usawest.org.
To learn more about how to support The Salvation Army's relief efforts, please click here.