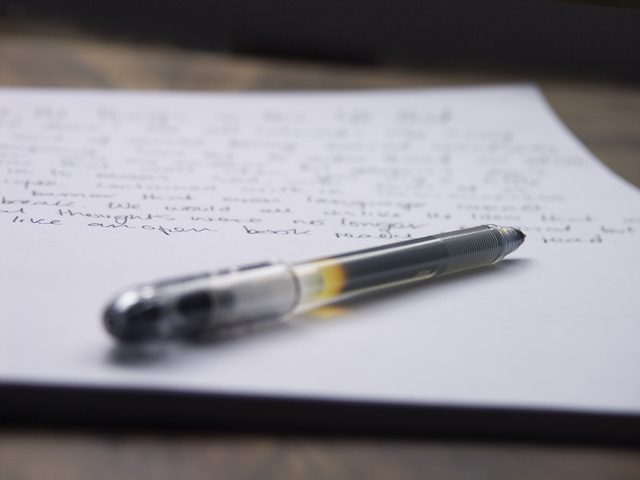 The difficulty of doing discipleship
By Erin Wikle, Cadet –
Fifty or 60 of us gathered in a small theater-like room used for screening student film projects, each of us easing into purple armchairs set against a black backdrop. A fellow session mate and I faithfully donned our Salvation Army uniforms only to notice that nearly everyone else was sporting "civilian" wear. No big deal. I glanced around the room and recognized only a few faces. Unable to clearly decipher who was who, I wondered how in the world I would distinguish officers from soldiers from prospective student parents to non-Salvos.
I was attending the pilot Growing Saints Discipleship Conference hosted by Asbury University and The Salvation Army in Wilmore, Ky., a small college town. A Wesleyan school founded in 1890, Asbury is home to several great scholars and theologians, a few good revivals, and holds a unique connection with The Salvation Army.
For about the next 36 hours, the worry of "who's who" dissolved as deep discussion grew out of cordial conversations and the usual barriers of rank and identity gave way to an earnest desire to hear and learn from each other—no guise, no guile.
The conversations helped us come to a corporate understanding that discipleship is simply difficult to do.
But why?
I began to think about my own experience. There I was in Wilmore, only a few hours away from Lebanon, Tenn., where my family recently concluded a self-proclaimed five-year "sabbatical" to grow closer to the Lord, serve in new capacities, and pour into others out of our love for and of the same God who loved us so, all in order to begin our journey in becoming Salvation Army officers. We didn't go there expecting God to do what he did—as in upheave my entire understanding of my life in Christ. Yet, his attentiveness to my need for radical change was apparent and so "upheave" he did, and my life was changed through discipleship.
That evening, General Paul A. Rader (Ret.) delivered the keynote address, offering no quick solution to the aged problem of discipleship. He instead addressed the necessity of transforming the individual, recognizing the crossroads of personal holiness/godliness and missional effectiveness.
"The goal of redemption is transformation into the likeness of Christ for the glory of God," Rader said. "This is what we call holiness."
And so, what if the pretense of "doing discipleship" was removed and we, instead, put into practice the simple tenets of disciple-making that Jesus employed: follow, learn, grow and go?
What if the guise of doing discipleship was completely dismantled and we asked God to give us a vision to grow saints within the unique contexts of our corps and communities?
What if the fear of doing discipleship was cast out and we ran the risk of being real and vulnerable with our people by living out our own stories of how God not only redeemed, but called us to deeper places—places of obedience, healing, fellowship and freedom?
What if we took ownership of the fact that we often don't do discipleship well and need to respond to God's call to begin doing it better?
What if the mandate of "saving souls, growing saints, and serving suffering humanity" was not considered a best-out-of-three thing, but instead a "you can't have one without the other(s)" thing? We balk at the notion of the middle mandate because it's the one that requires the most work: the most time, the most investment, the most vulnerability. Yet, I suggest that it yields the greatest worth, profits the greatest gain, and produces the greatest humility.
Certainly, we are each called to the gratifying work of saving souls—after all, we are The Salvation Army. But our calling's reality check comes when we remember that we, too, are called to partner with the Lord and with our comrades in the messy, "in the trenches" work of growing saints from sullied soil. We are called to the battleground of helping others find healing, identity, and wholeness in Christ. This is the difficulty of discipleship, yes, but it, too, is the promised privilege of growing saints.