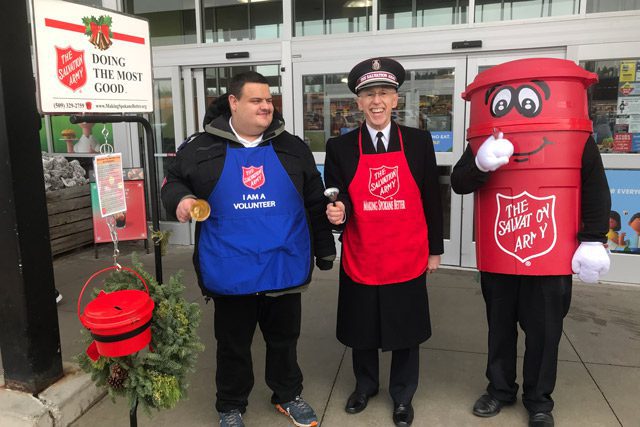 Territorial Commander fulfills Spokane teen's birthday wish
Commissioner Kenneth G. Hodder travels to Spokane to bell-ring with autistic teen.
Western Territorial Commander Commissioner Kenneth G. Hodder fulfilled 16-year-old Harrison Armstrong's birthday wish when he traveled to Spokane, Washington, Dec. 16 to stand kettle with him. 
It began as a simple letter of request from the autistic teen, who turns 17 on Christmas Eve. He wrote to Hodder, asking if he would travel to Spokane to ring a bell with him at The Salvation Army's red kettle. Armstrong is passionate about the Army and its work.
Stationed in Southern California, the Territorial Commander is typically fully booked overseeing The Salvation Army's outreach and operations throughout the Western Territory. Hodder, however, made it happen. Touched by the letter, he decided to travel to Spokane, and on Dec. 16 he and Armstrong stood kettle together for an hour—12:30–1:30 p.m.—at the Wandermere Fred Meyer store.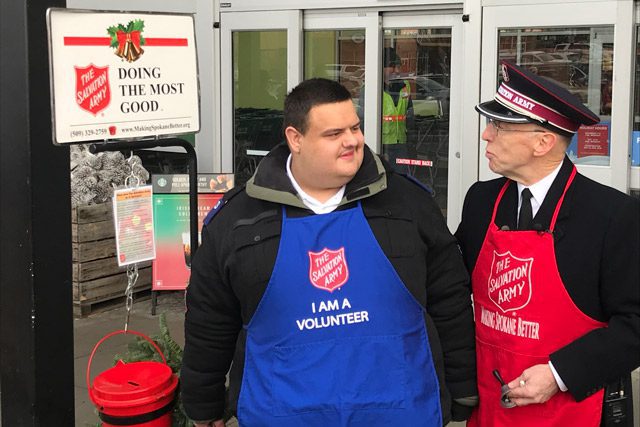 "To receive a request like this was very special," Hodder said. "Quite honestly, this has made my Christmas. When we received word about two weeks ago that he wanted me to come, I made sure that we changed all of our schedules to make it happen."  
A junior at Ferris High School, Armstrong is active in The Salvation Army and has been ringing bells as a volunteer for years; his mother has been Spokane's kettle coordinator for five years. Any time there's a volunteer opportunity, Armstrong—and his parents—are there. He had already met Hodder twice before.
Hodder called Armstrong a "good friend" and said that "to see his mom and his dad, and all the wonderful people of the Spokane Corps—it's been a special experience."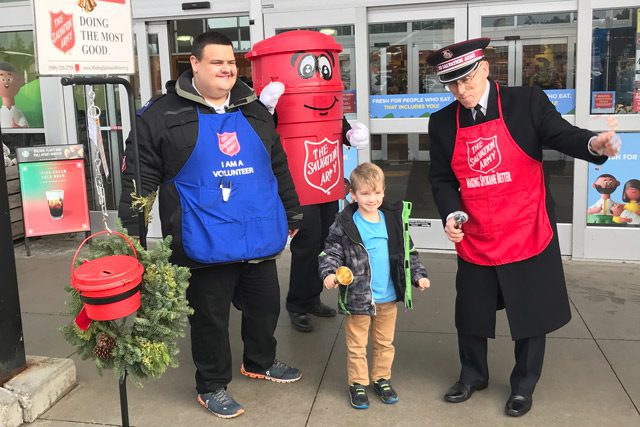 Hodder emphasized that everyone can make a difference.
"Everyone has a role to play," he said. Everyone can reach out to others. So, to see that Harrison was interested in ringing bells, and that I had an opportunity to do it with him, that's what makes it special to me." 
Spokane Citadel Corps Officer Major Ken Perine said it was "pretty amazing" that Hodder would take the time to fulfill Harrison's request.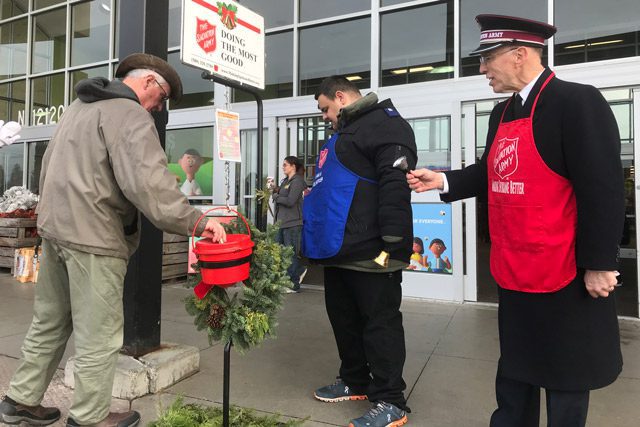 "It's a very special day to see Harrison's wish come true and to see the Commissioner take time out of his very busy schedule to come all the way up to Spokane just to spend time with Harrison," Perine said.
Together, Armstrong and Hodder raised $434.94 in the one hour they rang the bell.
Armstrong said he had a good time.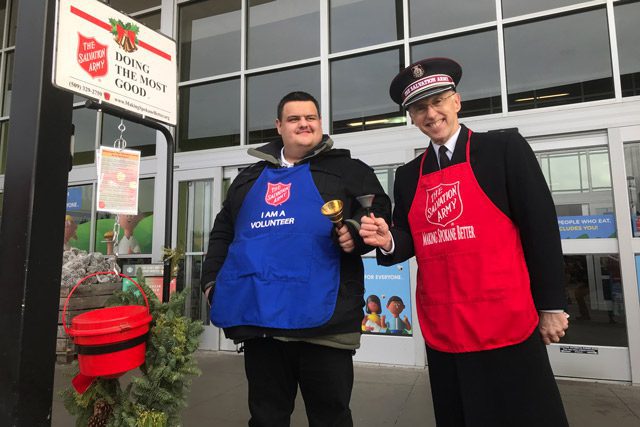 "We had fun; we rang together," he said. "I'm glad he came. I want to say thank you to the Commissioner."
Meanwhile, Hodder counted it a privilege to ring the bell with Armstrong. 
"I have never received any request like this in my life," he said. "It makes me feel very special to have received one." 
To Northwest Divisional Commander Lt. Colonel Bill Dickinson, this event epitomized the spirit of Christmas.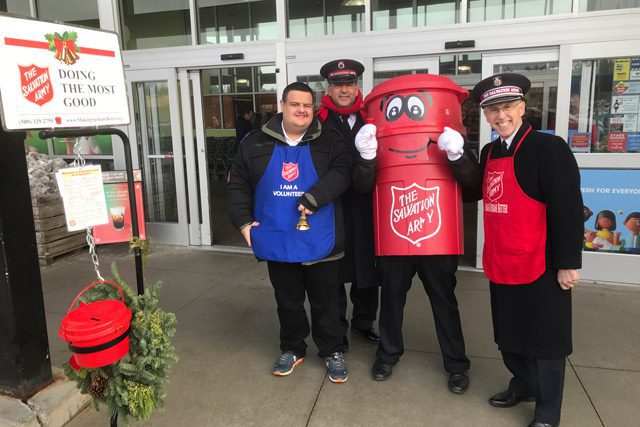 "I've never seen anything like this," Dickinson said. "The message of Christmas is to give to others. We've seen it in Harrison who's volunteered for The Salvation Army, who does countless hours and gives of his time and all that he is to help and serve other people. And we see it in our Commissioner today, who's traveled all this way to give a special gift to Harrison. [Commissioner Hodder] is a servant leader. We can have a good example in that. Merry Christmas."