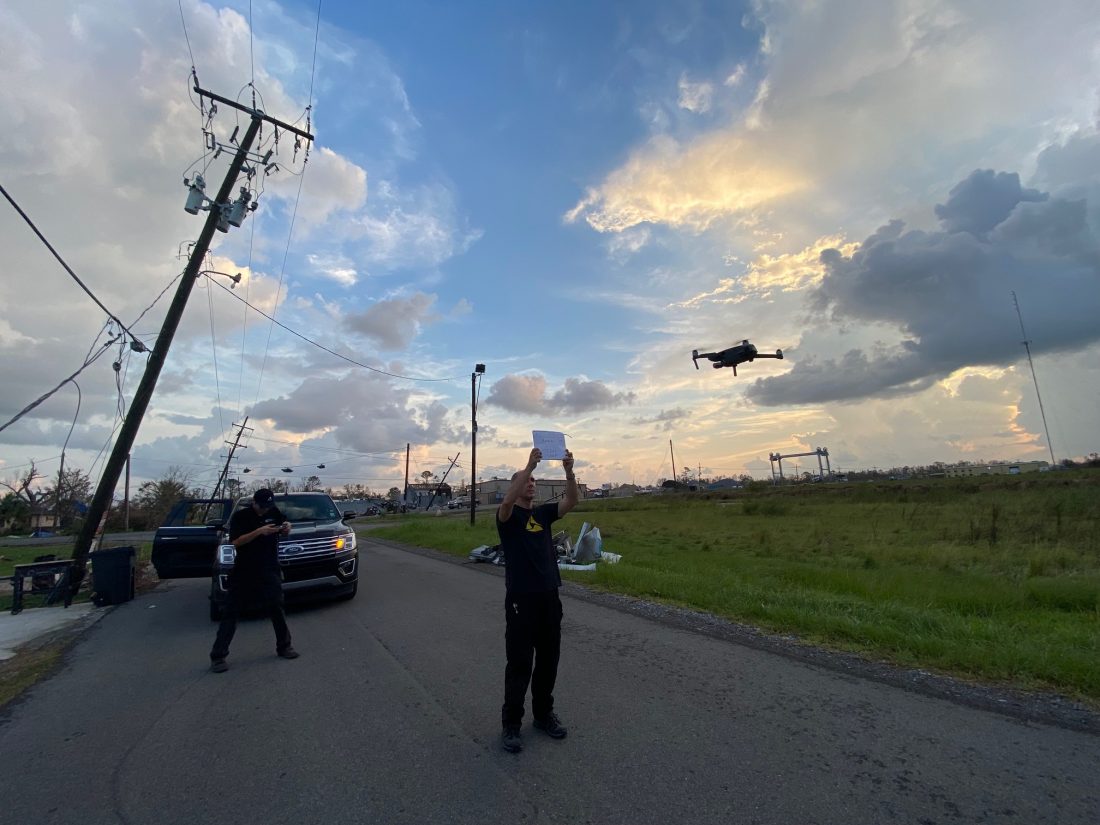 Technology partnership brings drones and manpower to disaster response
When the Telegraph and Mescal fires burned in Gila County, Arizona, in June 2021, first responders with the Gila County Emergency Management Office had access to an additional resource to assist with damage assessment: drones. 
The drones, piloted by members of the Axon Aid drone team, offer the opportunity to enhance situational awareness during disasters. The drone team, along with a group of Axon recovery volunteers, deployed to the fires with The Salvation Army's Emergency/Disaster Services (EDS) for the first time as part of a new partnership. 
"Axon Aid, both the drone team and the recovery team, were a major asset when they deployed into the Southwest Telegraph and Mescal fire response," said Southwest Division EDS Director Jeannette Aird. "Their team was amazing and flexible."  
Axon Aid, the charitable arm of Scottsdale, Arizona-based public safety technology company Axon, supports first responders through its drone team and recovery volunteers in addition to other resources. The partnership, which is open to all divisions and territories in the U.S., launched June 1. Longstanding Salvation Army Southwest Advisory Board Member and National Advisory Board Member Marlene Klotz-Collins helped to connect the organizations.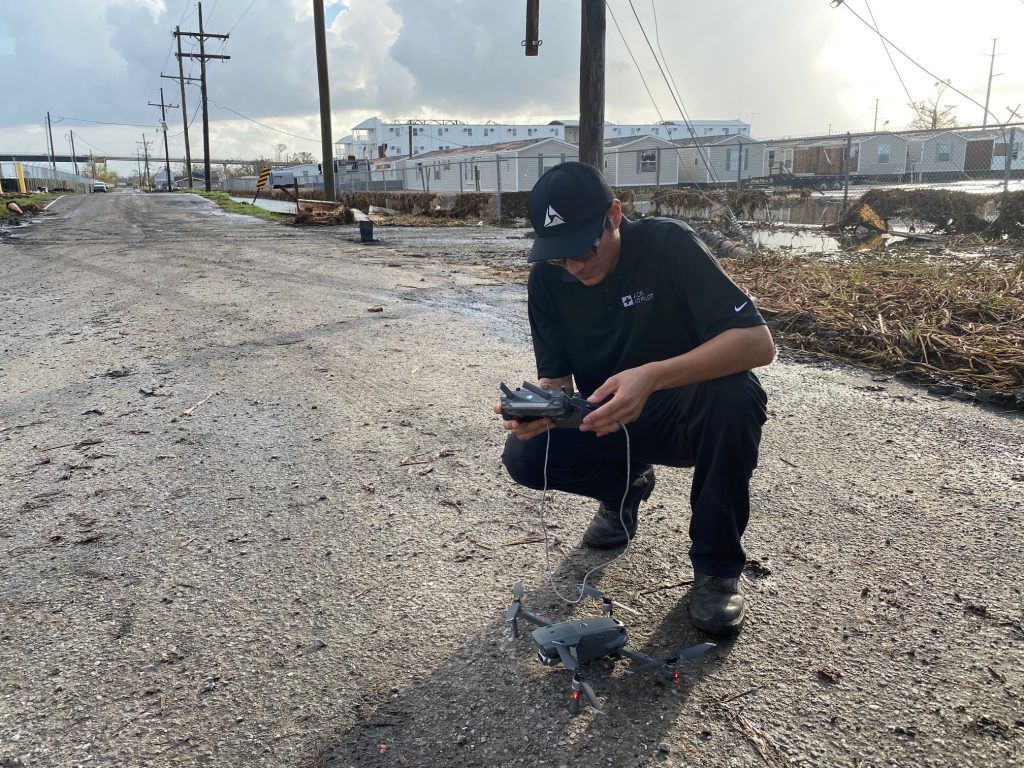 "What was really apparent when we were in Globe, Arizona, for the fires, is that we were a much stronger force as partners," said Bella Giannini, Axon Senior Manager of Customer Loyalty. "It's us coming as a unit…This first deployment just really showed us there is so much potential."
Axon Aid started in 2018 in response to the need for first responders to have greater access to technology. Drone teams deploy for larger-scale natural disasters, like a wildfire or a hurricane that's at least a Category 2 storm. Drones can help situational awareness before a hurricane hits by exposing where potential vulnerabilities are. Following a storm or other form of natural disaster, drones can discover where people are in need of help through thermal technology. 
"Real time situation awareness is critical," Giannini said. "With the drones, you can see the exact coordinates of someone in need of rescue. We can do a lot remotely and we can livestream right into the Emergency Operations Center."
In the West, divisions can request volunteer and drone teams through Territorial Headquarters. While Axon provides the travel arrangements, The Salvation Army provides the housing through a grant from Airbnb. The drone teams, typically comprised of three members who deploy for three or four days, collect footage that can help first responders, including The Salvation Army's EDS teams. 
"It can help with response efforts by providing situational awareness," Western Territorial Emergency Disaster Services Director John Berglund said. "The footage is also available for The Salvation Army to use for promotional and educational purposes."
Axon Aid trains pilots in drones, airspace safety management, effective debrief and body cameras, among other areas. Additionally, two Salvation Army employees were selected to be trained as drone pilots through Axon Aid: Las Vegas Owens Campus Director of Social Services Juan Salinas and Intermountain EDS Director Ian Anderson. The pair deployed to Louisiana to assist in the Hurricane Ida response efforts.  
"What's really powerful is that through the Axon Aid team we are able to bring drones and pilots who are extremely self-sufficient, as well as the rest of our Axon technology." Giannini said. "We bring our live stream body camera and live streamed drones that help provide a complete picture of the situation."
In addition to the drone pilots, Axon Aid provides disaster recovery volunteers to help rebuild. In the Arizona wildfires, recovery volunteers assisted Aird and the efforts at the community resource center (CRC), which EDS was tasked with setting up in a warehouse space that had been vacant for years. 
"What would have taken us an entire day to set up and clean, with the help of both teams, we were able to knock it all out in a matter of hours," Aird said.
The Incident Command Post was set up for administration and the warehouse was staged for incoming donations.
The recovery volunteers have also aided the Southwest Division's heat relief efforts on two separate occasions to assist in sorting and packing heat relief bags filled with items, like water, cooling bandanas, sunscreen, chapstick, snacks and hygiene items for each Salvation Army unit in Maricopa County to distribute from the heat relief cooling stations that activate during excessive heat days. Axon volunteers also made individual bags of pet food for distribution.
"We're only as strong as our resources," said Berglund, noting that Axon Aid identified 30 volunteers and The Salvation Army has held two training sessions with them online. "It's a symbiotic relationship." 
---
Do Good: