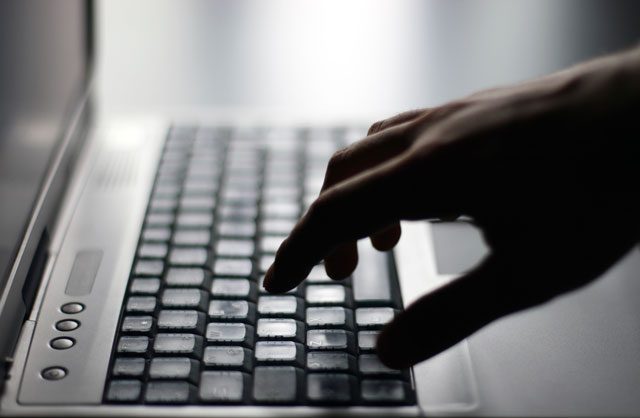 Technology dependent?
By Tim Schaal –
"The network is down."
Few phrases can bring the business processes of today's modern Salvation Army to a screeching halt faster than that one.
But this growing dependence on technology is necessary for the Army as it is asked to do more and more in communities while continuing to do so with finite resources. Information systems have been designed and deployed that enable people to provide services in the most efficient manner possible. At the same time, these systems allow users to meet the reporting requirements that supporters expect and deserve from one of America's favorite charities.
With over 200 applications currently in use in the USA Western Territory, computer systems are involved in just about every aspect of Salvation Army ministry and operation. From the Adult Rehabilitation Center (ARC) Family Store and rehabilitation programs, to corps programs, social service programs, Kroc Center operations, fund raising, timekeeping, payroll and financial systems, all of these systems rely heavily on technology to operate efficiently. When you add in basic office applications, including robust eMail that is always available, the need for these systems to have a high level of availability becomes obvious.
Over 8,000 officers and employees use these systems on a daily basis. When the network is down or systems aren't available, users either have to implement manual processes, or simply wait until the system is back online in order to be productive. That is why the territory employs a team of over 80 technology professionals to build and deploy these systems, support the end users, and keep networks online and hardware running.
And it's not just the officers and employees who make use of technology systems. Another 2,000 people—including supporters and friends of the Army—access online systems each day to make financial or material donations, take advantage of online ministry, or look for information on available programs and resources.
Now add in the tens of thousands of community center members, clients and beneficiaries, customers, soldiers and friends whose interactions with The Salvation Army are often streamlined through these systems and it is clear why it's so important that the territory implement feasible solutions to keep these systems continuously operational.
Even cadets at the College for Officer Training at Crestmont are not immune to the infiltration of technology into their daily routine. Many textbooks and learning resources are only available online, and many instructors only accept assignments when they are turned in in electronic format through a website. A high speed network with 24/7 availability is a must for the cadets to complete their studies.
The price tag to implement these kinds of systems can be if a healthy balance between technology and true business and program need isn't constantly being monitored and maintained. Doing things just because you can, especially with all that you can do, doesn't mean you always should.
We must remember that while advances in technology allow us to work more efficiently, it is not at the core of The Salvation Army's mission statement. Direct human interaction is still the most powerful tool available to preach the gospel of Jesus Christ and to meet human need in his name without discrimination.