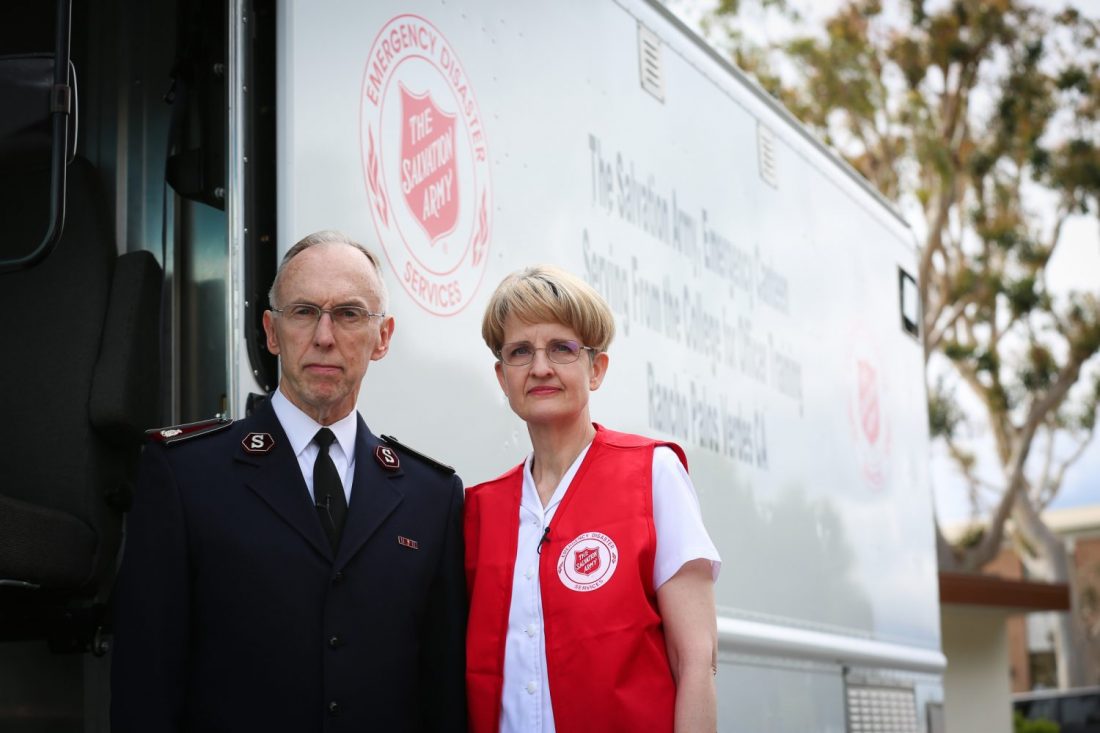 TC's Daily COVID-19 Updates: Day 2
The USA Western Territorial Commander, Commissioner Kenneth G. Hodder, held the second teleconference meeting with members of the Territorial Executive Council (TEC) March 17 regarding The Salvation Army's response to COVID-19. 
The meeting consisted of a briefing, announcements and updates from the California South, Cascade and Alaska divisions, which Hodder then relayed to the territory through a video, along with information about how people can come to those wearing The Salvation Army uniform for help. 
"In The Salvation Army we know that we are saved to serve," Hodder said. "We are saved by the power of Jesus Christ for the purpose of serving the needs of others without discrimination. It's what The Salvation Army has always been about, and it's certainly what it's about amid this COVID-19 emergency."
Territorial President of Women's Ministries Commissioner Jolene K. Hodder then explained the Emergency Disaster Services (EDS) uniform that is frequently seen in public during uncertain times.
"It means that we are out in the streets to serve you and that we are here for you," she said. 
Kenneth Hodder noted how the service The Salvation Army will perform during the COVID-19 crisis will take different forms in different locations. 
"In Anchorage, the emphasis is on home delivery to seniors. In Los Angeles, we're working with the L.A. Unified School District to provide food to children so they get at least one square meal a day. In Portland, we're making one of our facilities available to house medically fragile individuals," Hodder said. "In fact, all of The Salvation Army's facilities, no matter where they are in the United States, are available to meet the needs of this emergency."
Hodder encouraged those who both knew of needs and who wanted to volunteer to contact their local Salvation Army before reciting a quote from Martin Luther that was penned during the bubonic plague. 
"If God wish to take me, he will surely find me, and I have done what was expected of me, but if my neighbor needs me, I shall not avoid place or person but will go freely," Hodder read. "That's precisely the way we feel in The Salvation Army. We are here because God has called us to serve others."
HOW TO HELP:
If you'd like to make a monetary donation, please click here to make a gift.
Text 'GIVE' to 52000 to make a $10 donation to The Salvation Army. This will automatically add a one-time donation to your next mobile phone bill.
For information about volunteering, please visit volunteer.usawest.org.
To learn more about how to support The Salvation Army's relief efforts, please click here.