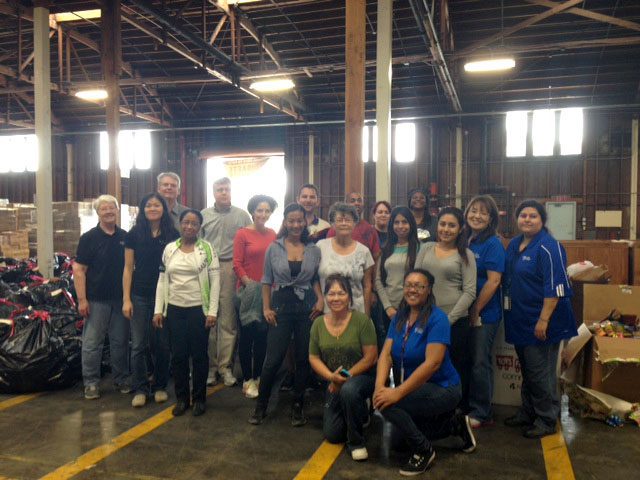 Making spirits bright
Volunteers check toy sorting off this year's list.
By Amy Hudson –
It was Christmas in May for 20 volunteers who came to The Salvation Army Southern California's Bell warehouse May 23. The volunteers, including a group from the Herbalife, sorted and bagged approximately 3,600 toys that will be stored at the warehouse for the holidays. The toys arrived too late in the 2013 holiday season to be distributed to the community, but will make it under the Christmas tree for deserving boys and girls this year. The toys sorted were donated to The Salvation Army Southern California as part of the second annual partnership with the Toys for Tots program in Bell.