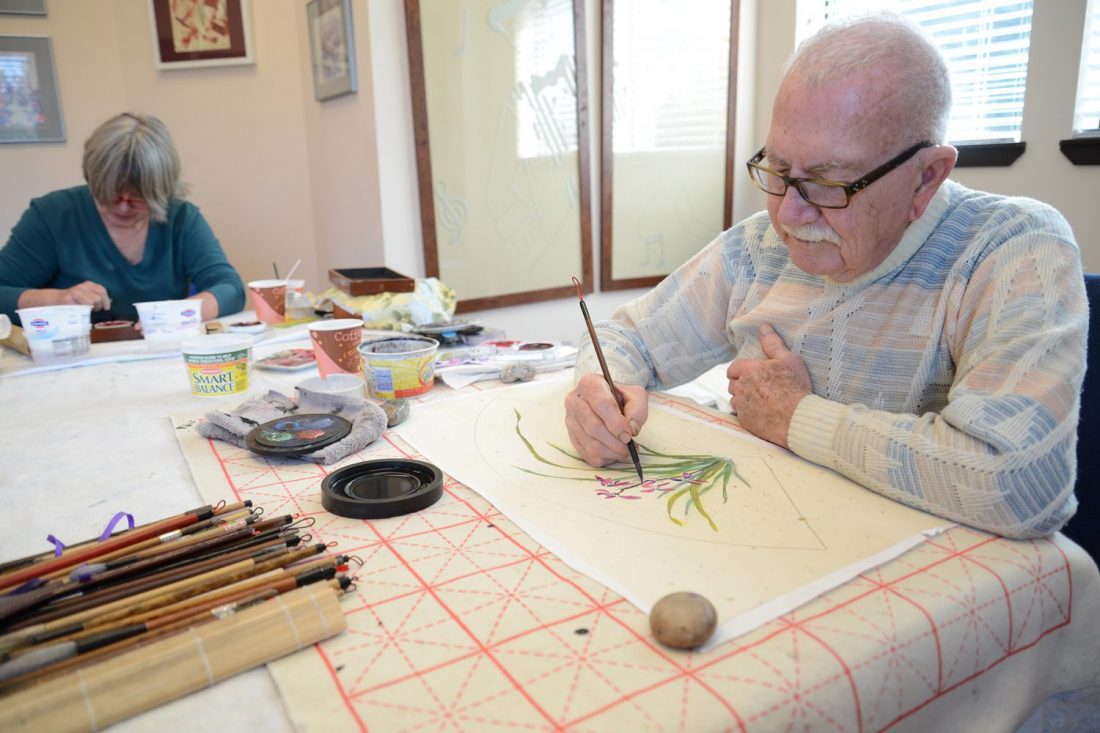 Puyallup Senior Activity Center artist receives award
[gss ids="6958,6961,6964,6963,6962,6960,6966,6965″]
Artist Chizuko (Charlie) Nicholas received the Mayor's Award for one of her paintings—"Winter of Life"—exhibited at the Rainier League of Arts Show in Tacoma, Wash.
Nicholas attends The Salvation Army Senior Activity Center in Puyallup, where she helps instructor Bill Havens with the weekly Sumi-e (Japanese ink painting) class.
"I was really surprised," Nicholas said. "The art show was supposed to include oil, acrylic or watercolor paintings. Japanese Sumi-e painting is special, because it is done with one stroke. I didn't know if I could do it, but I said to myself, 'I'll try!'"
Nicholas incorporated the kanji character for "winter" in her painting, on the upper right side of the ink stroke.
Tacoma Mayor Marilyn Strickland personally selected Nicholas's painting for the award.
Nicholas was born in Japan, where she learned calligraphy as a child. She started painting just a few years ago at the Senior Center.
"One thing I like about this art form is that before you paint anything you study and get to know your subject," Havens said, "but then you put all of that away and paint from your heart and and your mind. So, you're not copying an object so much as trying to capture its essence in your painting."
The Senior Center, located on the second floor of The Salvation Army Puyallup Valley Corps, is open four days a week. Other activities include: Sit'n Be Fit exercise, woodcarving, crochet, ceramics, Bible study, Bingo and Ladies with Style.