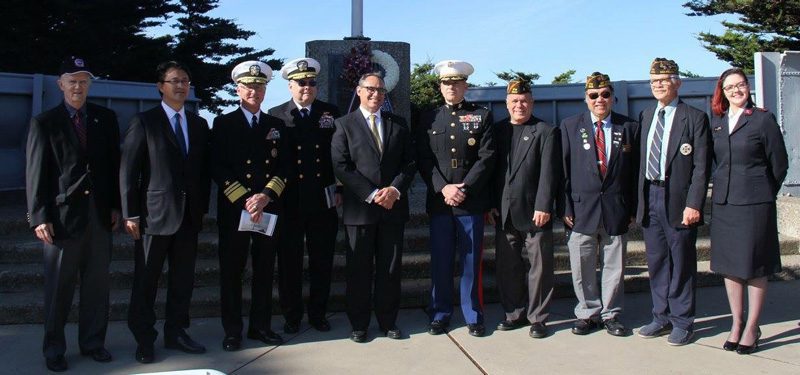 San Francisco Salvation Army honors veterans
The Salvation Army supported a Veterans Day celebration Nov. 11 at the USS San Francisco Memorial at Land's End to commemorate the 75th anniversary of the Battle of Guadalcanal.
"We dedicate just one day to honor our veterans, and we make it count," said Golden State Divisional Emergency and Disaster Services Director John McKnight, who served as master of ceremonies at the event.
This year The Salvation Army partnered with the USS San Francisco Memorial Foundation, the VFW Chinatown Post, and the Naval Historical and Heritage Command out of Washington D.C. to stage the event.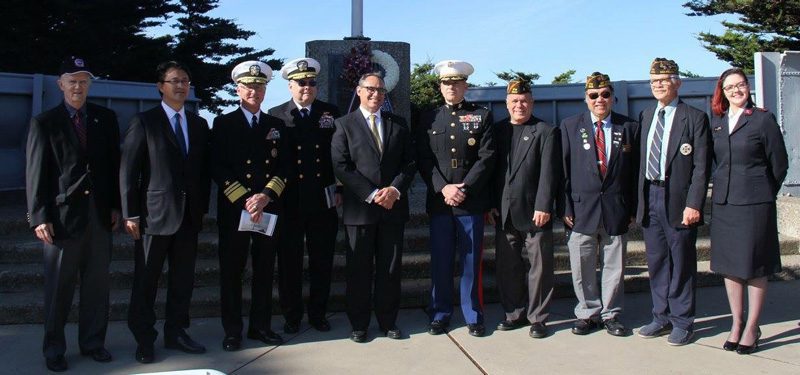 Attendees were treated to a color guard of active duty military from the USS Constitution dressed in 1815 uniforms, and a series of high level speakers who delivered stories of the men who fought on the land and the sea during that period of the War in the Pacific.
Salvation Army volunteers provided coffee, tea, water and homemade treats from the San Francisco Metro canteen. San Francisco Mission Corps Officer Lt. Megan Young delivered the invocation.
Pictured left to right are Rear Admiral Tom Brown; Shoichi Nagayoshi, Deputy Consul General of Japan; Vice Admiral Tom Rowden; Rear Admiral Samuel Cox; John McKnight; Colonel Joseph Russell; VFW Chinatown Post members Bob Butchart, Raymond Wong and Bob Hanson; and Lt. Megan Young.
The Battle of Guadalcanal was fought between Aug. 1942 and Feb. 1943 on and around the island of Guadalcanal in the Pacific theater of World War II.