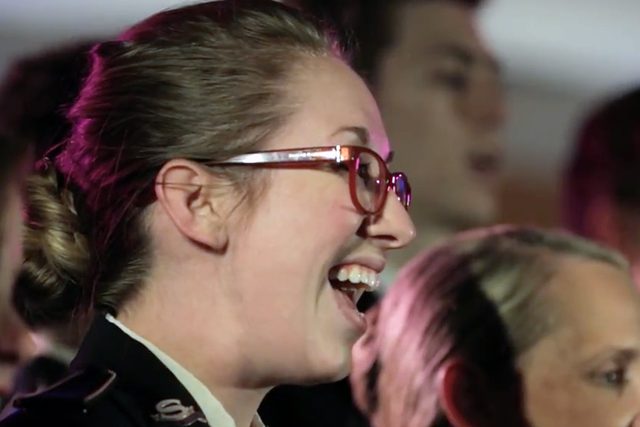 'Salvation's Song' premieres on SAVN.tv
New show includes music, worship and testimonies.
"Salvation's Song," a new half-hour show from SAVN.tv, aims to bring viewers into the multi-faceted world of The Salvation Army in the Western Territory.
The first episode features worship, music and testimonies from Southern California's Pasadena Tabernacle Corps. Host Gavin Schofield-Smith, a soldier at the corps, sets the scene with a brief introduction to the city of Pasadena, home of the world-famous Tournament of Roses Parade. The show is appropriate both for those with limited knowledge of The Salvation Army and also enjoyable for those who know it well. It's designed to express the totality of the Army, beyond the thrift stores and the holiday kettles and bells.
"The Salvation Army is actually first and foremost a Christian church, actively involved in over 127 countries around the world," Schofield-Smith said.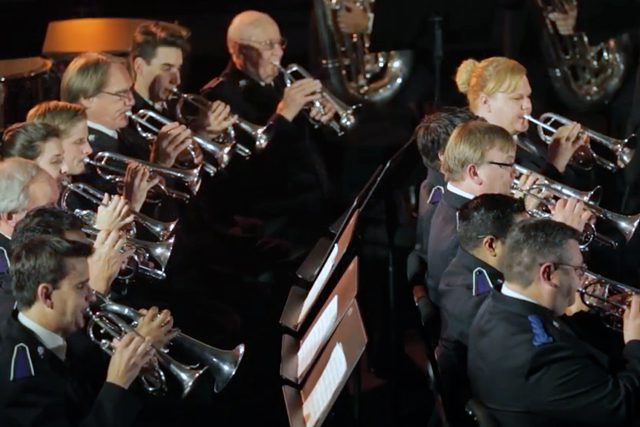 Following the introduction, the episode enters the Pasadena Tabernacle Corps, where the corps band is playing "Heavenward," by Bill Gordon. It is a fitting start as the Army in general, and Pasadena Tabernacle, specifically, are known for ministry through music.
Schofield-Smith talks with William Flinn, corps bandmaster and CEO and director of the Tournament of Roses Association, about the role of The Salvation Army in the Tournament of Roses Parade.
"It's a wonderful legacy The Salvation Army has in the Rose Parade," said Flinn, who was inducted into the Order of the Founder, the highest honor conferred upon a non-officer in the Army, in 2015. "It is the opportunity of being part of the past, doing it in the present, that builds for the future."
Music segments alternate with interviews with corps members who represent the diversity found within The Salvation Army. The corps' praise and worship team and its songster brigade are also featured.
Soldier Bill Napier tells Schofield-Smith about his journey from drug abuse and crime to now managing the transitional house of the Pasadena Adult Rehabilitation Center (ARC). At one point he faced either prison for life or a chance to rehabilitate. He entered the ARC program in Pasadena, and now helps others struggling with addiction.
"I still walk every day in faith," he said.
Finally, then-Corps Officer Major Darren Norton recaps the first episode of "Salvation's Song" and extends an invitation for viewers to visit a corps near them.
SAVN.tv plans to produce "Salvation's Song" at corps throughout the West.