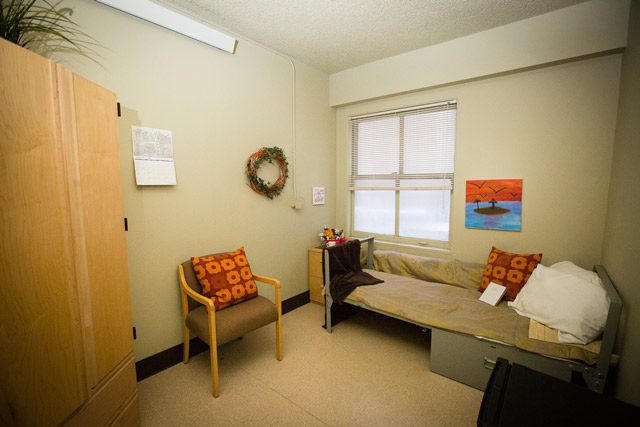 Salvation Army's Safe Harbor Program helps homeless women gain self sufficiency
New focus is on women's self-sufficiency programming. 
By Hillary Jackson –    
The Salvation Army's Safe Harbor program, located in the heart of the Old Town district in Downtown Portland, Oregon, transitioned its service offerings July 31 to focus on its 34-bed single-room occupancy (SRO) program. 
"The Salvation Army has long partnered with our community to provide critical services," said Julie Sullivan-Springhetti, Multnomah County Communications Director. "We appreciate that they continue to provide shelter for women experiencing domestic violence and others as the Joint Office of Homeless Services works to transform our entire shelter system."
As a privately funded self-sufficiency program, women pay a fee of $395 a month to participate. While the cost covers the program, it also gives women ownership in the process of becoming self-sufficient.
"Because of the stability I'm afforded here, I've been able to create a savings plan. I've been able to keep up with my expenses. I've been able to sleep when I want to sleep or I need to sleep. I was able to get sick and miss days at work and still be OK as far as a place to live," said Jenny, a participant in the program, who asked that her name be changed. "I've been able to achieve that because I'm here, and I want people to know that I'm proud of that. I'm very proud to be able to be here and pay my way in both a little bit of money and a little bit of work and have as much of a normal life as I can, so I don't forget how it is to live in the normal world."
The Safe Harbor Program's ultimate goal is placement into permanent housing. If the 12-month period is not sufficient for a resident to become self-sufficient, additional accommodations are made. In 2018, the SRO program placed 19 women into permanent housing and each of those women have retained housing to date.
"We've built relationships with these women and we've built the place that they feel safe and they've created their own relationships with each other and a sense of community," said Krisi Bugge, Operations Manager. 
Through case management and support received in the program, women are empowered to overcome individual barriers and build strengths and skills that help them obtain—and keep—permanent housing. 
"The help you get is only a portion of it," Jenny said. "The self-sufficiency is completely, completely dependent on you and your efforts. If you don't put that effort in, the references and support that are out there will do you no good. It is not a hand out. It is a hand up."