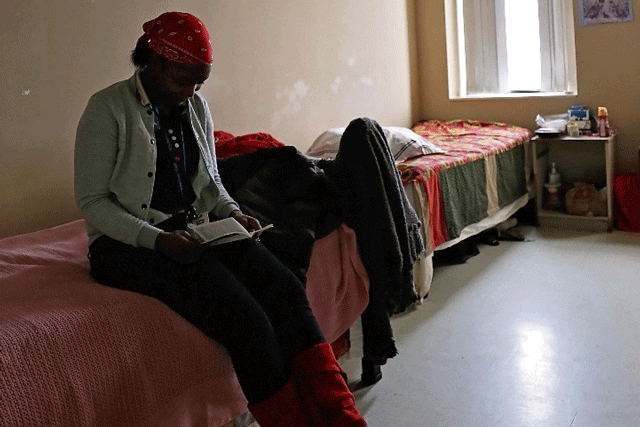 Salvation Army's Portland domestic violence shelter sees increase in need
By Hillary Jackson –
While orders to stay at home aim to keep people safe by stopping the spread of the COVID-19 coronavirus, for those who experience domestic violence, quarantine can be dangerous. 
"Isolation is one of the key tools that abusers use to control their victims and times like this is the key to isolation," said Dr. Jenn Roark, Executive Director of The Salvation Army West Women's and Children's Shelter (West Women's), a domestic violence shelter in Portland, Oregon. "They will continue to use what's going on outside their house inside their house."
In Portland, police are making more domestic violence arrests while people are asked to stay at home during the coronavirus outbreak. Domestic violence arrests are up 27 percent from this time last year, Portland Police Bureau Chief Jami Rasch told KATU. Police have seen an increase of 12 percent in arrests compared to two weeks before the mandatory isolation for COVID-19.
"What that means is when a domestic violence survivor decides to call the police, it's often the last person or the last agency or the last resource that they call. Generally people call their family and friends first," Roark said. "If your friends and family are socially isolated because of the coronavirus and can't shelter you because of coronavirus, you're stuck in your house with your abuser."
Because of the increase in domestic violence, the West Women's Shelter has also seen an increase in calls for service.
"There are three prominent domestic violence shelters in Portland, and we're one of them," said Cascade Director of Communications and Marketing Alexa Morris. When a woman is in crisis and she calls for help, an organization called Call to Safety will match her with an available bed at one of the shelters. 
When there are no beds at the shelters, The Salvation Army provides hotel vouchers for families so they have a place to stay overnight, Morris said. At the time of writing, Multnomah County, Oregon, has opened up hotels so vouchers are not currently needed, but the need for services remains great.
"That is very concerning to us as service providers…It's almost like standing at the edge of the pier and seeing the wave come in," Roark said. "You're going to see an overload in the system…You're going to see an increased need for services."
Social distancing has resulted in the loss of at least 10 beds—or the space for three families—at West Women's Shelter. Currently the shelter is at capacity, serving 50 women and children.  
For those experiencing domestic violence, there are several hotlines, including Call to Safety that can help. 
"The first thing [those experiencing domestic violence] should do is come up with a safety plan or a plan to keep themselves safe," Roark said. "Start making a plan, because reaching out right away might have consequences if the abuser finds out. Be strategic about planning. Reach out to family and friends first, and if you really feel threatened, call 911."
HOW TO HELP:
If you'd like to make a monetary donation, please click here to make a gift.
Text 'GIVE' to 52000 to make a $10 donation to The Salvation Army. This will automatically add a one-time donation to your next mobile phone bill.
For information about volunteering, please visit volunteer.usawest.org.
To learn more about how to support The Salvation Army's relief efforts, please click here.