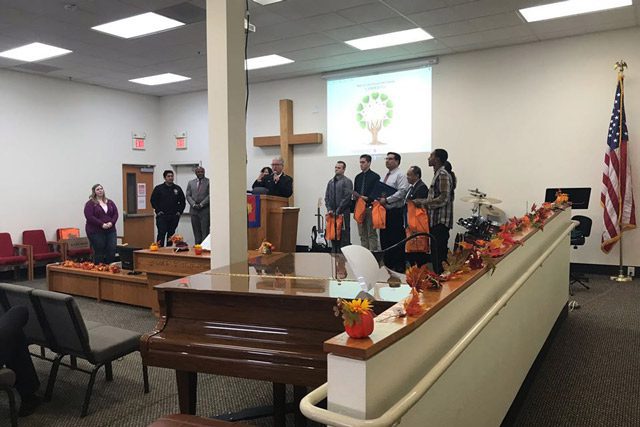 Salvation Army's construction program students graduate, meet employers on same day 
For the past month, students in The Salvation Army's Alameda Construction Training Program have been working hard to learn valuable skills that will help them secure jobs in the competitive and growing construction industry. 
The program, a partnership of the Associated Builders and Contractors Inc. of Northern California and The Salvation Army, allows graduates to become eligible for paid apprenticeships at ABC NorCal construction businesses. Each student who completes the 4-week program receives an OSHA 10 Certificate and a Construction Training Card showing they're ready to work.
On Nov. 22, eight students graduated from the program, surrounded by friends and family at a ceremony held at the Oakland Chinatown Corps. Prior to the ceremony and lunch, students met with employers for on-the-spot job interviews.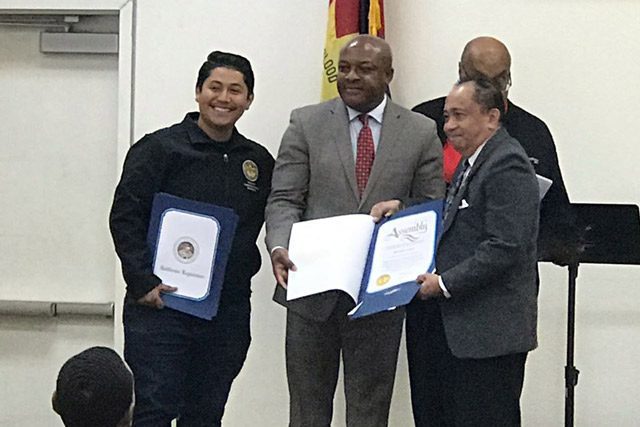 Most of the students in the class did not have the resources to pay for this type of training, and many come from backgrounds that include homelessness and addiction. The Salvation Army offers the construction class at no charge, helping people on the path to self-sufficiency. 
One of the graduates is Eileen Gutierrez, who told KTVU she left a bad marriage last year and ended up living in homeless shelters with her children before she found the program. 
"As a mother of six, I can show them it is possible to stand up for yourself and move on," she told KTVU.
The course not only provides the community with skilled workers, but also provides the next level of services for those who may be overcoming homelessness and addiction. Many in the class have come through other Salvation Army programs, including the Oakland Salvation Army Adult Rehabilitation Center or Garden Street Family Emergency Shelter.