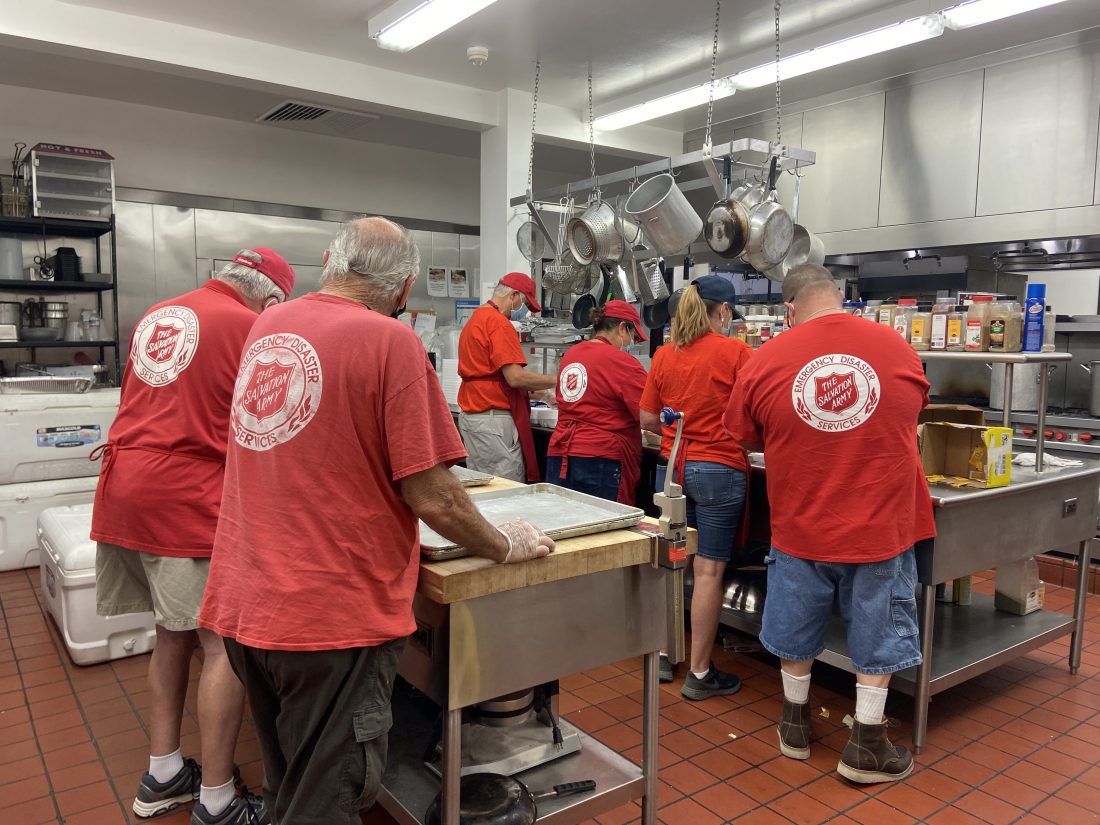 Salvation Army volunteers respond to major wildfires in Northern California
The Salvation Army is providing assistance to people affected by wildfires in Northern California. A record-breaking summer heatwave has led to several large wildfires, with the most substantial – named the Dixie Fire – being the second-biggest ever recorded in the state. The blaze, which is believed to have started on July 14, has burned across more than half a million acres of predominantly forest. Latest figures show that around 900 buildings have been destroyed by the fire, which is only 30 percent contained.
John Berglund, Emergency Disaster Services Director for The Salvation Army's USA Western Territory, reports that the Dixie Fire has so far affected mainly federal or state lands and forests. He said that "a number of smaller rural communities have seen significant destruction," although there are no major towns or cities in the area, which is to the north of Sacramento.
The Salvation Army has no permanent presence in that part of the state, but a volunteer-run service extension unit is providing three meals a day to first responders and to people who have been forced from their homes.
As of August 12, The Salvation Army had served 30,793 drinks, 6,420 meals and 12,644 snacks. The main responses are to people seeking temporary shelter at Lassen Community College and at Lassen High School in Susanville.
With generous donations from individuals, businesses and large corporations, The Salvation Army plans to help people who have lost everything in the Dixie Fire rebuild their homes and livelihoods. Support from the public and corporations, including significant donations from Walmart and The Home Depot Foundation, is playing a pivotal role in The Salvation Army's ability to help. Team Depot, The Home Depot's volunteer force, is also on standby to support relief efforts as damage is assessed.
"We are so thankful to Walmart and The Home Depot," said Major John Brackenbury, Del Oro Divisional Commander. "We also want to thank the other businesses and individuals who have stepped up to help those who have lost so much to this devastating wildfire. Without their donations and all of our volunteers, we could not do what we do. I know wildfire survivors and first responders thank you, and we thank you from the bottom of our hearts."
Regular updates on The Salvation Army's wildfire responses across the U.S. can be found at TSAWildfireRelief.org.
Report by IHQ Communications, International Headquarters
---
DO GOOD: