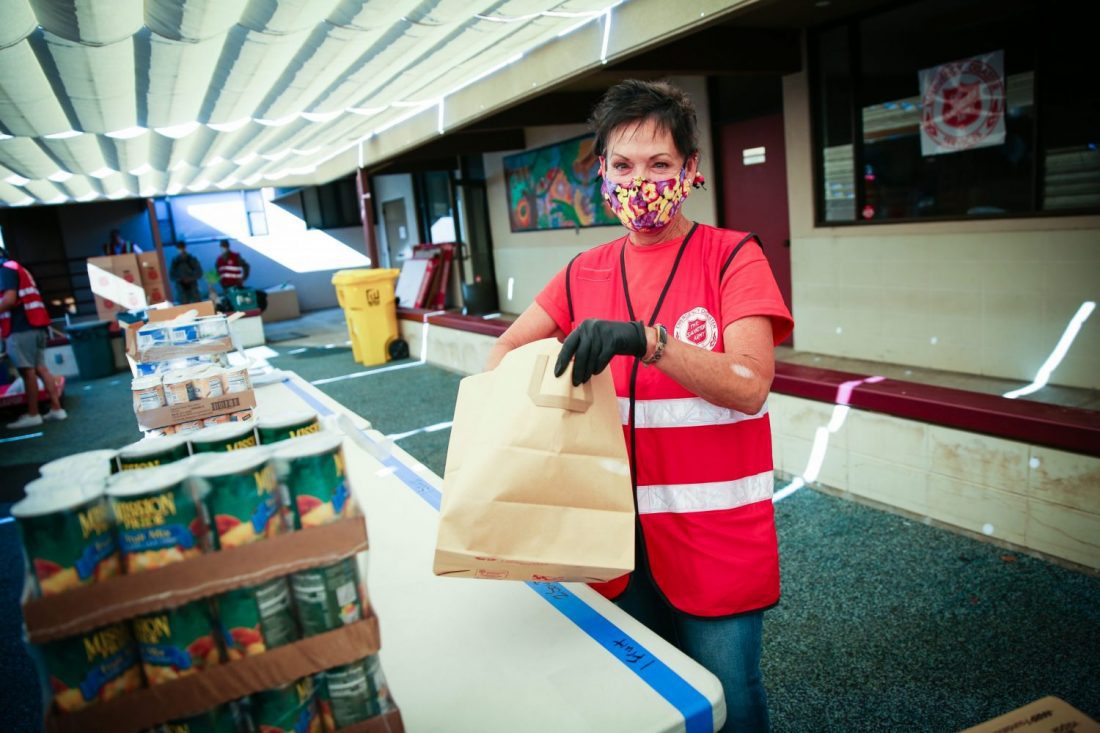 Salvation Army serves communities with dignity during COVID-19 pandemic
A message from Commissioner Kenneth G. Hodder:
Commissioner Kenneth Hodder: We're here today in Santa Barbara. Santa Barbara is a small coastal community in Southern California, a relatively affluent one, but right now it's also a place where people are hungry and The Salvation Army is here to meet that need. I'm standing in a part of The Salvation Army's building that is normally filled with the joy and the laughter of children, but the schools are closed right now, and so we've transformed it into a place where we can meet another need.
Major Jessyca Carr: Our food pantry is a client choice pantry in the normal days, and we would see about 40 to 50 people throughout the month. However, since this epidemic or this pandemic has occurred, we are seeing 150 people a day. We've changed our model to be a drive-through service so families in cars can come and the volunteers will take the food that has been bagged and boxed and prepared, and put it directly into their trunk or in the back seat. We have rolled up our sleeves and we are right there in the middle of feeding hungry people, praying for people and just that community resource that people know The Salvation Army is.
Volunteer: This has been my community for thirty years, and I've seen this community really prosper and do well, and we are in a pandemic and a number of people have lost their jobs. And they're my neighbors and they need help, and they need to be treated with dignity and I'm a part of that and that makes me feel good.
Commissioner Kenneth Hodder: The work of The Salvation Army right now is in emergency disaster mode, and it's like this at all Salvation Army facilities around the country, and you're invited to support us. Come join us, let's demonstrate together that hope is greater than fear. There's information on the bottom of your screen as to how you can support this work. Thanks for being with us, thank you for standing together and God bless you.
HOW TO HELP:
If you'd like to make a monetary donation, please click here to make a gift.
Text 'GIVE' to 52000 to make a $10 donation to The Salvation Army. This will automatically add a one-time donation to your next mobile phone bill.
For information about volunteering, please visit volunteer.usawest.org.
To learn more about how to support The Salvation Army's relief efforts, please click here.