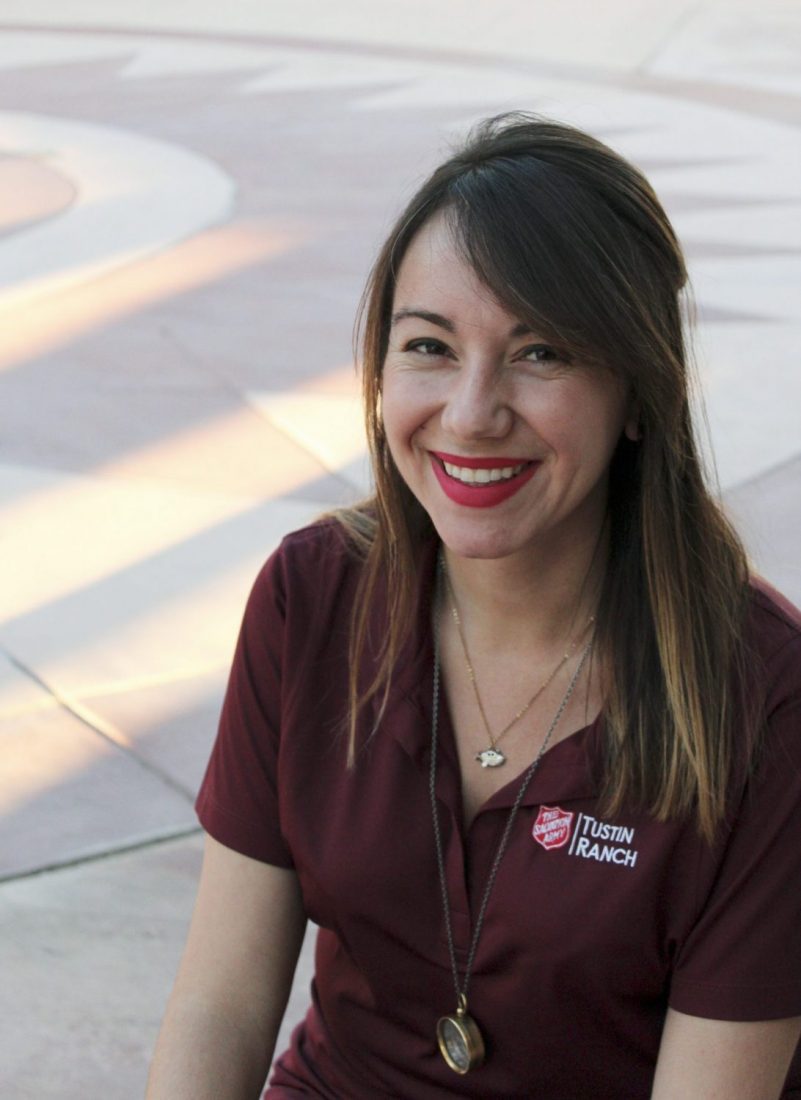 Salvation Army represented at trafficking hearing in Sacramento
Priscilla Santos, program coordinator for The Salvation Army Anti-Trafficking Services Program in Orange County, recently attended a meeting at the California State Capitol to share about The Salvation Army's work in anti-human trafficking.
Led by California Assembly Public Safety Committee Chair, Assemblyman Bill Quirk, the informational hearing "Human Trafficking: Identifying the Scope of the Problem and Potential Solutions," included a presentation of the Attorney General's State of Human Trafficking Report as well as a discussion of laws related to human trafficking, prostitution and pimping.
"It was an amazing experience," Santos said. "I think it was the first step to really being able to shed light on what The Salvation Army is doing when it comes to human trafficking here in California and put ourselves in a place where we can be a part of that conversation and policy members really view us as an important stakeholder."
The Salvation Army Anti-Trafficking Services Program launched in 2009, offering comprehensive social services and advocacy for human trafficking victims. Since its inception, it's served 110 men, women and children.
According to Santos, it's currently the only comprehensive anti-human trafficking program in Orange County and The Salvation Army's only such program in the entire state.
"We have a really amazing, collaborative approach, and we utilize a lot of volunteers, a lot of faith-based communities," she said. "We have people mentoring clients, driving them to doctor's appointments, so doing more than just prevention and awareness. We have an approach of walking alongside them as they're going from crisis to self-sufficiency."
Part of the conversation at the hearing focused on the need for policy reform inclusive to victims of all types of human trafficking—both sex and labor trafficking.
"There's so much push in the media on sex trafficking," she said. "But what we're seeing in the field is that there is so much more labor trafficking occurring than sex trafficking but labor trafficking victims are not being identified. So we were able to shine a little light on that and make sure that whatever legislation and policy is put into place covers the umbrella of human trafficking survivors."
After the hearing, Santos even got the opportunity to speak with Quirk, who currently represents the Assembly's 20th district.
"He was very grateful that we attended and said that he would love to bring us into the conversation more because he is aware of The Salvation Army and the kind of work that we do," she said. "I think it was a great first step."