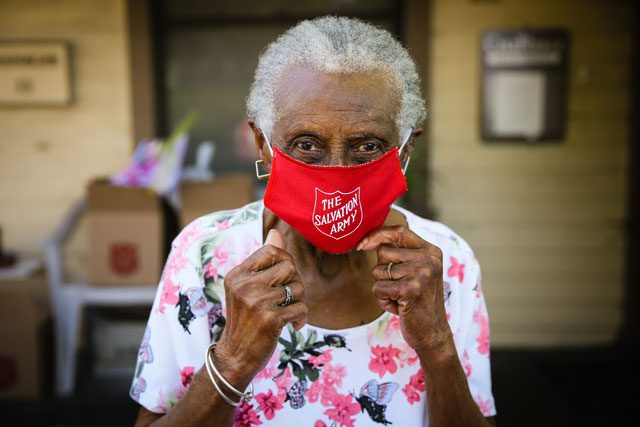 Salvation Army receives crucial funding to help Northern Nevadans pay bills 
Those who need help paying their rent, mortgage and utility bills due to COVID-19 are now able to seek assistance through The Salvation Army in two locations in Northern Nevada: Reno and Carson City. There, The Salvation Army received $265,740 from the State of Nevada Emergency Assistance Fund through the United Way of Northern Nevada and Sierra to help meet the growing demand.
"Our social services office has received significant requests for assistance with rental and utility bills," said Carson City Corps Officer Captain Mark Cyr. "The calls have increased 10 times our average before the COVID-19 emergency, and we have been unable to help, as our assistance was expended. This grant will benefit us substantially to help the even greater requests we anticipate once the moratorium on evictions and utility shut-offs is lifted."
The application process for one month's worth of rent or mortgage, and utility assistance due to hardship caused by the COVID-19 pandemic varies by location. In Carson City and Douglas, Lyon, Storey, Churchill, Humboldt, Pershing and Elko Counties, applicants can call  (775) 887-9120 Ext. 1 to apply for assistance that will be given out on a first come, first served basis.
In Reno and throughout Washoe County, those in need of assistance can apply in-person at the Reno Corps or by email by calling (775) 688-4555 or downloading from www.salarmyreno.org.
 The Salvation Army officers in Carson City and Reno hope that providing this lifeline will help people stay in their homes and relieve some of the stress and anxiety many are feeling right now. 
"The Salvation Army of Washoe County is grateful for the opportunity to be able to lend significant support to our neighbors who find themselves in unexpected and difficult circumstances, some who never anticipated needing this type of support," said Reno Corps Officer Major LeAnn Trimmer. 
HOW TO HELP:
If you'd like to make a monetary donation, please

click here to make a gift.

Text 'GIVE' to 52000 to make a $10 donation to The Salvation Army. This will automatically add a one-time donation to your next mobile phone bill.

For information about volunteering, please visit

volunteer.usawest.org

.

To learn more about how to support The Salvation Army's relief efforts,

please click here

.