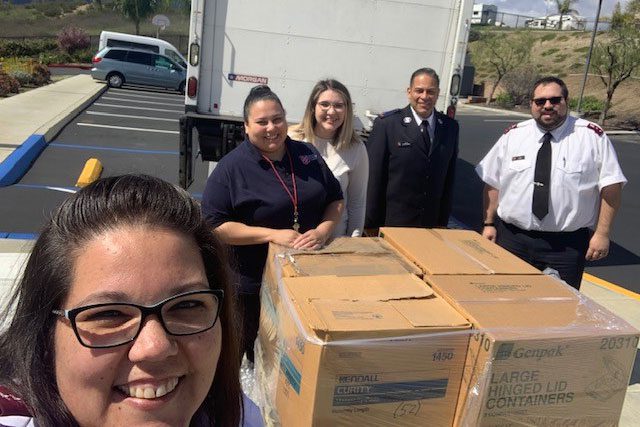 Salvation Army receives $85K from Stater Bros. grocery chain
Harvesting Hope amid a crisis
The Salvation Army California South Division received a direct donation of $85,000 from the Stater Bros. Harvesting Hope campaign. Stater Bros., a regional grocery store chain in Southern California, has been a longtime supporter of The Salvation Army.
"The Salvation Army is deeply grateful to Stater Bros. and their Harvesting Hope campaign," said Lt. Colonel John Chamness, Divisional Commander of The Salvation Army California South Division. "They are a shining example of a corporate entity that believes in giving back to its communities and the money donated from the Harvesting Hope campaign is going to relieve many families from food insecurity stress as they cope with this unprecedented pandemic." 
With the devastation – both medical and financial – the COVID-19 pandemic has wrought, people have been coming to Salvation Army food banks in ever increasing numbers. One Salvation Army corps in the Inland Empire has seen the requests for food boxes go from 50 boxes a day to 250 a day.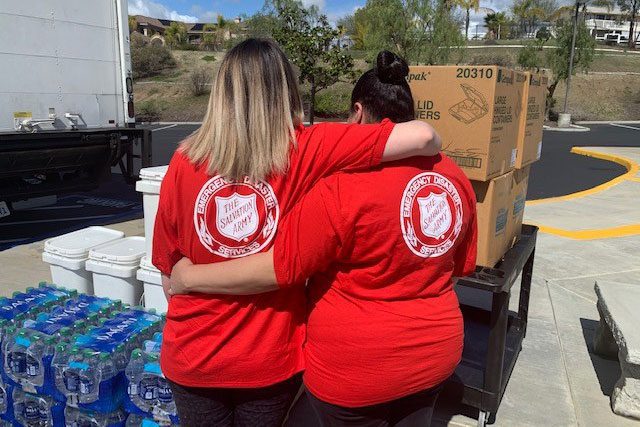 More than 20 other Salvation Army food banks are located in Southland communities served by Stater Bros. Markets, and now those same local food banks have been infused with the donated funds.
For many years, The Salvation Army in Southern California has been one of the beneficiaries of Stater Bros.' Harvesting Hope fundraising campaign. This year, Stater Bros. customers raised $250,000 and Stater Bros. matched that number for a total of $500,000. These funds will benefit local food banks at a time when it is needed most.
As The Salvation Army continues its unprecedented response to the COVID-19 crisis, this $85,000 direct donation from Stater Bros. Harvesting Hope campaign will go a long way to provide essential services to those in need. 
HOW TO HELP:
If you'd like to make a monetary donation, please click here to make a gift.
Text 'GIVE' to 52000 to make a $10 donation to The Salvation Army. This will automatically add a one-time donation to your next mobile phone bill.
For information about volunteering, please visit volunteer.usawest.org.
To learn more about how to support The Salvation Army's relief efforts, please click here.