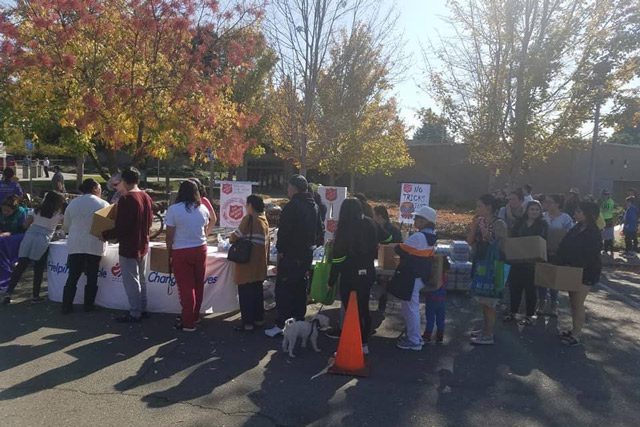 Salvation Army pivots to long-term recovery for Kincade Fire victims
The Salvation Army continues its response to the Kincade Fire in Northern California this week at the Local Assistance Center in Healdsburg. The organization will be helping survivors navigate their long-term recovery plans through Nov. 6.
The Salvation Army's Emergency Disaster Services (EDS) teams in the Del Oro division demobilized Monday, after more than a week of dedicated service. 
Fire crews, meanwhile, are inching closer to full containment of the Kincade Fire, which has raged for 12 days, burning over 121 square miles—an area more than double the size of San Francisco.
The blaze is now 84 percent contained and officials expect to have it fully under control by Thursday. All evacuation orders have been lifted and displaced residents have been greenlighted to return home.
The Kincade Fire forced more than 180,000 residents out of their homes. Of the 374 buildings it destroyed, 174 were residential.
In total, The Salvation Army served over 8,500 meals. At the height of service, the organization had a presence at six evacuation shelters. EDS crews from Santa Rosa, Napa, Petaluma, Redding, Auburn, Roseville, Oroville and San Rafael were deployed. Solano County also responded to a local fire. Students and graduates from the Napa Valley Culinary Academy also pitched in.
On Thursday and Friday, The Salvation Army participated in a food distribution at the Finley Community Center in Santa Rosa to help restock empty refrigerators, since much of the area had been without power for days. 
Volunteer groups and partner organizations included the Southern Baptist Convention, Sikhs for Humanity, Mercy Chefs, Catholic Charities and Bethel Global Response.