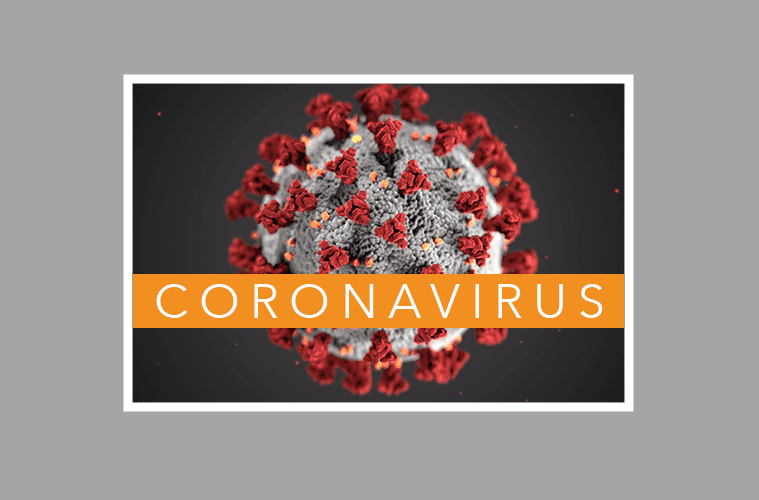 Salvation Army needs your help spreading the word 
A message from the Territorial Commander:
Commissioner Kenneth G. Hodder: Hi everyone. I'm Commissioner Ken Hodder, Territorial Commander for the USA Western Territory of The Salvation Army. Right now, The Salvation Army is meeting human needs in Christ's name without discrimination all across the western United States. And there's one way that you can help us do even more. Like what you see on Facebook, share what you see on your social media, send links to websites to your friends and to your associates. We need to get the word out about The Salvation Army's services to those in need. We have never spent a great deal on advertising; we prefer to use our funds to meet human needs. So help us do that right now. Here's a sample of what you'll see on social media today about the work of The Salvation Army.
Major John Brackenbury: We've got so many things that are going on with just maintaining the help and the services that we normally provide to those that are most vulnerable in our community, primarily in ensuring that we have all of our bed space available for those families needing a place to stay at the McKinnell House.
Lt. Colonel Lisa Dickinson: Hi, I'm Lt. Colonel Lisa Dickinson with The Salvation Army. I'm down at our new location. We've partnered with King County to open a temporary 24/7 shelter for the homeless.
Major Bob Lloyd: Hello, Major Bob Lloyd here. Today I'm at the Clackamas Ministry Center where we have our free food market and I want to introduce you to some folks and let you see how we're adapting our services to address the COVID-19 issue, maintaining social distance. So let's come over here, we'll talk to Daniel.
Lt. Colonel Kelly Pontsler: Hello, my name is Lt. Colonel Kelly Ponstler and I'm the Commander of The Salvation Army Southwest Division. We serve Arizona, New Mexico and Southern Nevada. These are challenging times, but I wish to assure you all, that The Salvation Army continues to serve our neighbors in need with food, shelter and critical social services while ensuring their safety and the safety of our officers, staff and volunteers.
Major Ivan Wild: Hi, this is Major Ivan Wild with The Salvation Army here in Sacramento—in North Highlands and we're just going to take you on a little tour of what we're doing today. As you can see, many of us were affected by the virus situation and so we're changing the way that we're doing operations in order to make it safe and efficient for those who need our help.
Major Mike Dickinson: Mike Dickinson, I'm the Divisional Commander of The Salvation Army Intermountain Division. And it's snowing in Colorado and we are so grateful that God's presence and provision continues to be on The Salvation Army and those we serve. One of the things that I'd just like to say to you today, as I stand out in the snow, is that The Salvation Army is open for business in the four state region that we operate in.
Lt. Colonel John Chamness: The phrase, do not be afraid, is found more than 300 times in Scripture. In these challenging times, it's easy to understand why that is so. I think God is telling us he's here, he's in charge and we'll get through this crisis. I'm here at The Salvation Army Bell Shelter where every day we care for more than 500 homeless men and women helping them to get out of their own personal crisis. In response to the new COVID-19 crisis, we have implemented new CDC endorsed protocols to keep all of our shelter residents safe.
Major Darren Norton: Hi, this is Major Darren Norton. I'm Divisional Commander for The Salvation Army of the Golden State Division. I'm right here in San Francisco outside of our Kroc Center in the Tenderloin. As you can see, we're giving out food this morning, food commodities. Over 300 households will receive food from The Salvation Army this morning. We want you to know that we're open, we're active, we're compassionately serving here in the Tenderloin and throughout the City of San Francisco during this crisis. We're making a difference. We're helping people in need.
Speaker 1: I just wanted to take a minute to say a great big thank you to all those donors out there who have been giving their time and effort into making these food pantry distribution baskets amazing. These are being handed out Fridays and Tuesdays from 9 to 11 a.m. Our volunteers spent countless hours this week putting these together and we just wanted to say thank you.
Commissioner Kenneth G. Hodder: So right now, send the word to someone else about what The Salvation Army is doing in your community. We are depending on you to be a part of this Army, as we fight this battle together. God bless you.
HOW TO HELP:
If you'd like to make a monetary donation, please

click here to make a gift.

Text 'GIVE' to 52000 to make a $10 donation to The Salvation Army. This will automatically add a one-time donation to your next mobile phone bill.

For information about volunteering, please visit

volunteer.usawest.org

.

To learn more about how to support The Salvation Army's relief efforts,

please click here

.