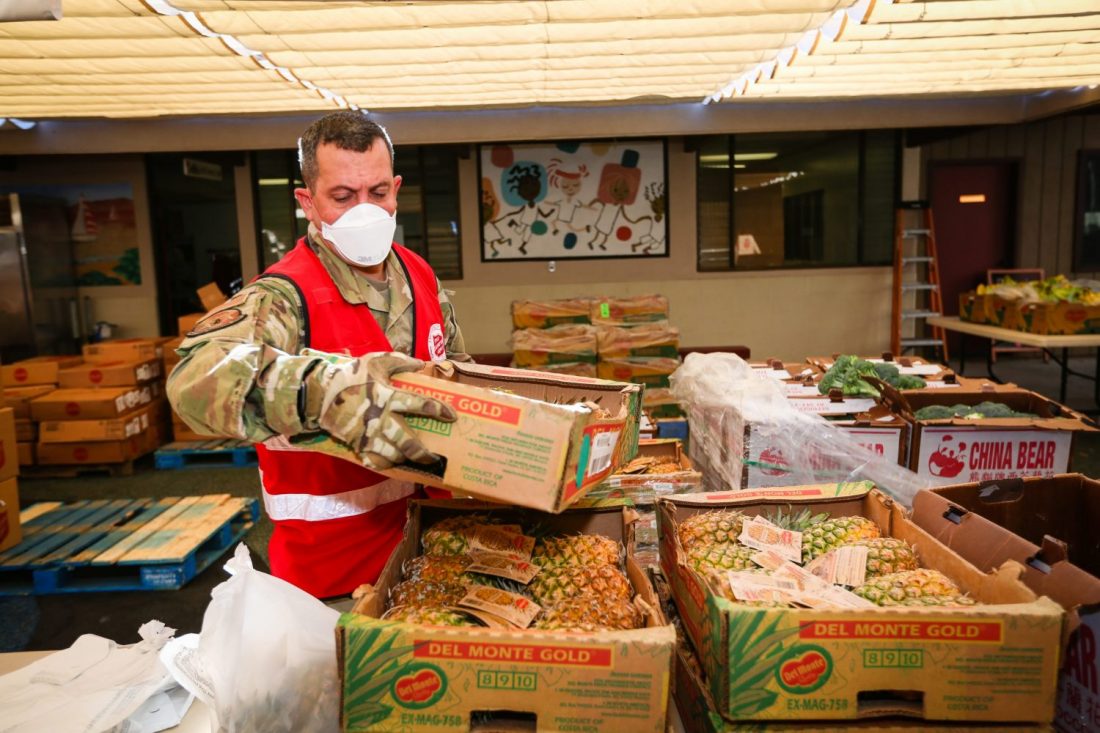 Salvation Army meets need without discrimination in response to COVID-19
A message from Commissioner Kenneth G. Hodder:
Hello, I'm Commissioner Ken Hodder, Territorial Commander for The Salvation Army Western USA Territory. The Salvation Army needs your help. The COVID-19 pandemic is truly a disaster without edges. It is no respecter of persons. It has both health and economic impacts, and we don't know how long it's going to be with us, but The Salvation Army is continuing to do what it has always done best: meeting human needs without discrimination. Right now, we're distributing meals, many of them to homebound seniors who are isolated and afraid. We're providing food boxes in a variety of contexts. We're providing lodging to those who are most vulnerable, particularly the homeless on the streets of America. We're providing PPEs to first responders and to medical personnel, and we're providing emotional and spiritual support. But The Salvation Army can only do this if we have your support. There's information at the bottom of your screen about how you can assist The Salvation Army in fulfilling its conviction that hope is always greater than fear. Thank you for joining us, and God bless you.
HOW TO HELP:
If you'd like to make a monetary donation, please click here to make a gift.
Text 'GIVE' to 52000 to make a $10 donation to The Salvation Army. This will automatically add a one-time donation to your next mobile phone bill.
For information about volunteering, please visit volunteer.usawest.org.
To learn more about how to support The Salvation Army's relief efforts, please click here.