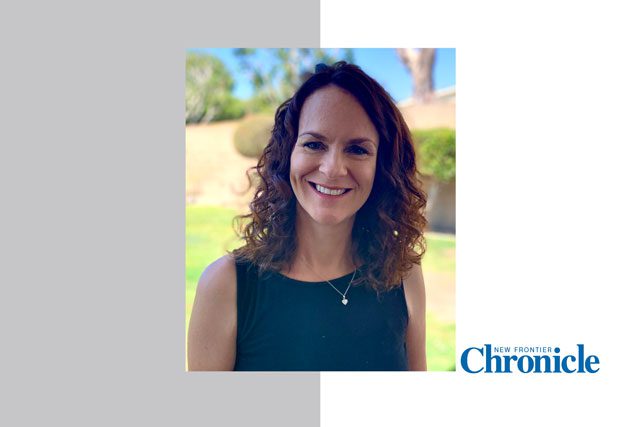 Salvation Army introduces new Social Justice Ministries Director
Jacqui Larsson accepts a new role after many years in the California South Division.
Jacqui Larsson is now engaged in a new form of program ministry with The Salvation Army as the Western Territory's Social Justice Ministries Director—developing, expanding and promoting the Army's social justice ministry, including anti-trafficking efforts.
She previously served as Assistant Divisional Program Secretary in the California South Division, and was frequently engaged in camping and music ministry alongside her husband, California South Music Ministries Director Kevin Larsson. In this new role, she follows Major Keilah Toy, who recently retired.
"I have been studying this area for a while now, but come with a humble heart knowing I have so much to learn," Larsson said. "I know without a doubt that this is a part of God's plan for my life."
She recently connected with New Frontier Chronicle about this new role:
You have a lifelong history with The Salvation Army. What is a highlight for you?
I have grown up in The Salvation Army and called it my church home for my whole life, but also my employer for 21 years…I have always felt called to ministry within the Army as I have tried to use my gifts to reach others and tell them about Jesus' love. I think my most rewarding ministry has been leading the Torrance (California) Corps Singing Company for 17 years. The opportunity to share in ministry with so many young people was such a special experience. I pray that the words they sang will be embedded in their hearts and minds for years to come.
How has God prepared you for this new opportunity in Social Justice?
God has been calling me in a whole new way over the last few years, which has been exciting and terrifying as I try to be obedient to his will for my life. I really feel that God has prepared me with a heart for people and a passion for justice, and although I am aware that I have a lot to learn…I am excited to continue to learn, grow and fight for those who do not have a voice in our world, and support the corps in this territory as we face this challenge together.
You recently went back to school. What impact has this had? 
This was a huge decision for me and I was so scared to take this leap of faith, but this leadership course has changed my life. I am studying at Vanguard University, a Christian college, and have taken classes like Spiritual Formation, Soul Care for Others, Theology and Justice as well as focusing on Servant Leadership and Business. It has deepened my relationship with Christ and others, and also shown me that my identity as a leader, a follower and a fighter for justice should be found in God.
What are you looking forward to in this new role? 
I am looking forward to working with a new team and being a part of this amazing ministry. I know that the people who have paved the way before me have done amazing work already and I am excited to learn from them and bring my own gifts to this role. Our world is hurting more than ever right now and it is overwhelming, but I pray that God will use me in a mighty way.