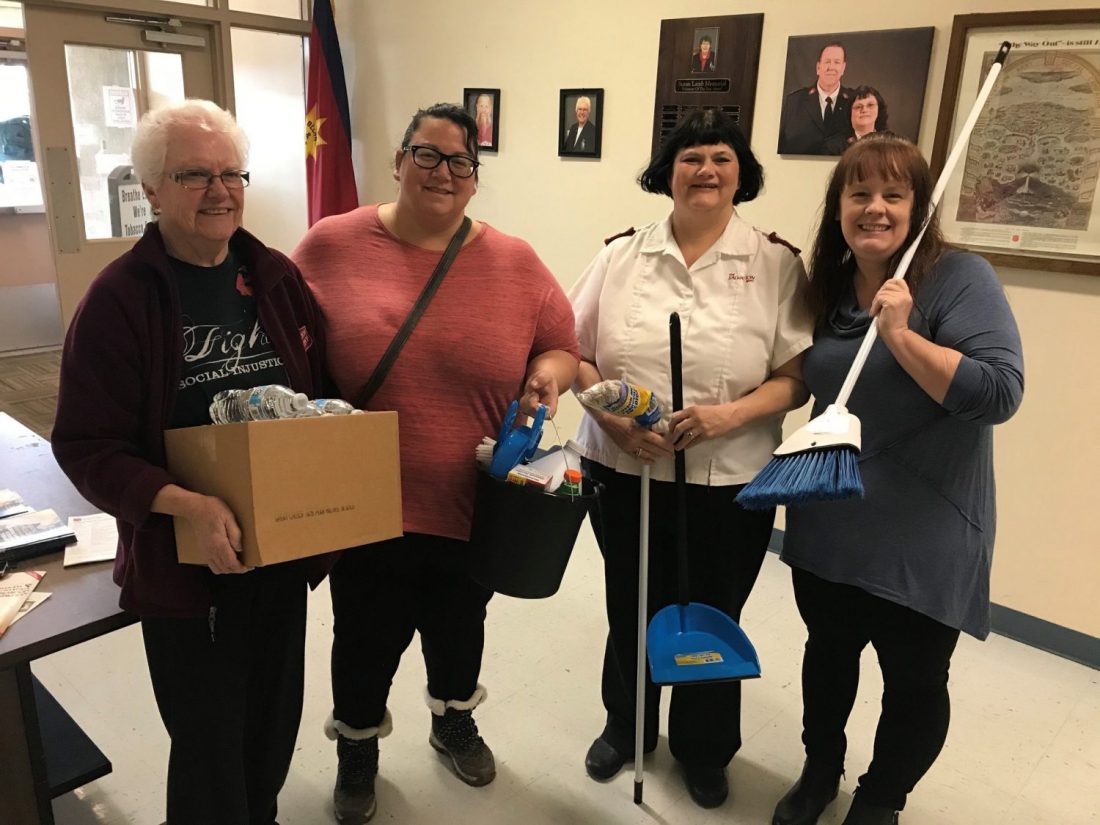 Salvation Army helps following Oregon floods
By Hillary Jackson –
The Salvation Army in Pendleton, Oregon is continuing to respond to historic flooding by sending clean-up kits and providing clothing vouchers to those affected as the floodwaters begin to recede in the area. 
On Feb. 11, a team from the Pendleton Corps also assembled lunches for 55 people working in the flood zone. 
"We're here all day every day available to help," said Pendleton Corps Officer Major DeWayne Halstad, who is familiar with flood relief–he responded to flooding in North Dakota and Minnesota in 1996.
The Salvation Army began responding after heavy rainfall and melting snow forced evacuations in parts of Oregon and Washington. Bridges collapsed, roads washed away and dozens of people were rescued by helicopter throughout the Pacific Northwest. 
In Oregon, floodwaters haven't reached these levels since 1996. On Thursday, Feb. 6, the Umatilla River in Umatilla County, Oregon, crested at 19 feet, the Associated Press reported. The next day, Oregon Gov. Kate Brown declared a state of emergency in Umatilla, Union and Wallowa counties. 
The floods have severely impacted rural mobile home communities by the river. 
"A woman who attends our corps had over a foot of mud inside her home and lost her vehicle because of this flooding," Halstad said. 
On Feb. 7, a father and son who lost everything due to the flooding came to the Pendleton Corps. 
"They lost their car and home because the water came up so fast," Halstad said. 
The Salvation Army was able to provide the pair with vouchers to its thrift store to purchase clothes and shoes. As of Feb. 10, 20 people have received thrift store vouchers.
After sharing on the Pendleton Facebook page on Friday afternoon about The Salvation Army's response to the flooding, the social media post was shared and reached over 11,000 people. Local outlets, including the East Oregonian, shared the post, and the Army earned news coverage about its efforts. 
"My hope was that we could serve more people affected as a result of this Facebook post," said Cascade Division Director of Communications and Marketing Alexa Morris.
Because of the wide reach of social media posts, Melissa was connected to the Army. During the flood, she lost her home and her cat. She came to The Salvation Army for cleaning supplies–the clean-up kits the Army is distributing include a 5-gallon bucket, broom, mop, brush, dustpan, garbage bags and cleaning products designed to disinfect homes. The Salvation Army also gave Melissa clothing vouchers for both her and her two daughters. 
As water levels begin to recede, the full scale of the damage will soon become apparent. The Salvation Army will continue to help people affected by the flooding in Eastern Oregon for as long as it is needed.