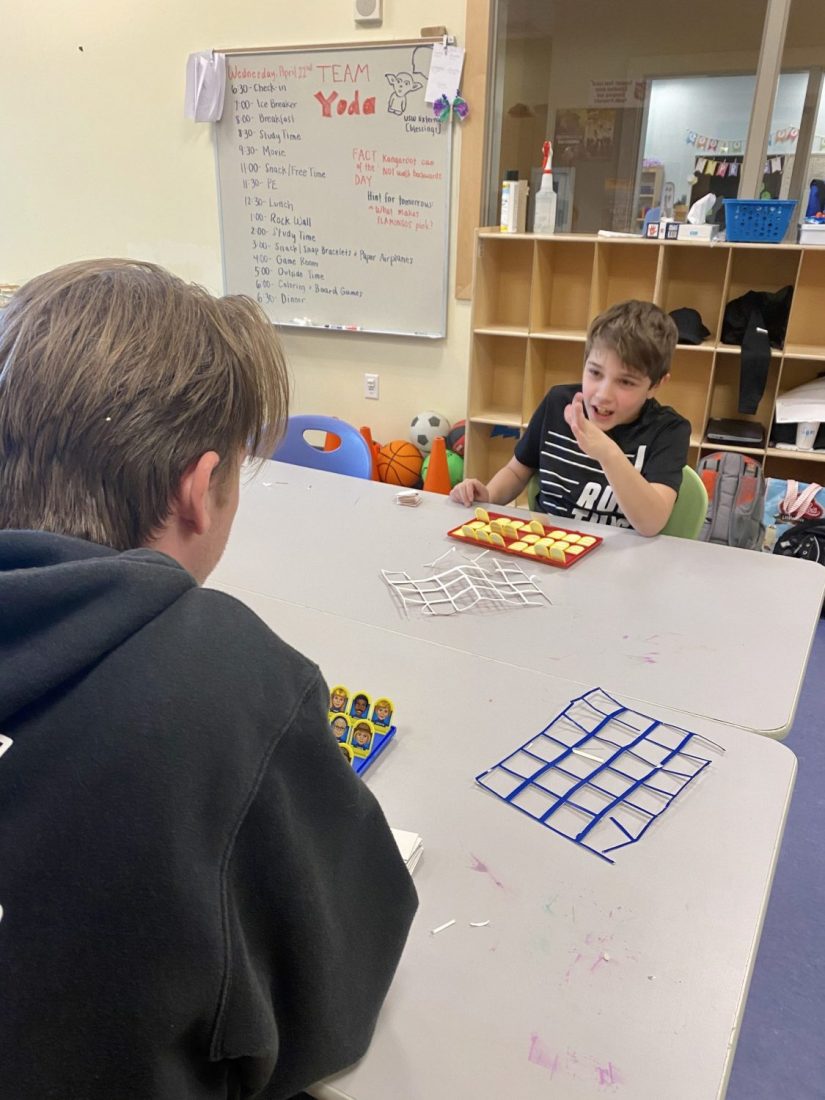 Salem Kroc Center, AT&T partner to provide free childcare for frontline workers 
To support the increasing demand for childcare for first responders and healthcare personnel, The Salvation Army provides free emergency childcare for first responders and healthcare personnel for children ages 4-12 at the Ray & Joan Kroc Corps Community Center in Salem, Oregon. The service has been made possible by AT&T and can be registered for here.
"The Salvation Army is thankful for AT&T's support to help provide childcare for our dedicated first responders and health care workers at no cost," said Lieutenant Quinton Markham, The Salvation Army Marion & Polk Counties Coordinator. 
The childcare service began March 30, and is provided Monday – Friday from 6:30 a.m. – 7:30 p.m. The program adheres to the guidelines from the Office of Childcare, The Department of Education's Early Learning Division and the Oregon Health Authority. Safety protocols are strictly enforced, including mandatory hand washing upon entry and exit of the building.
"Without you, I would not be employed at the moment," said Melanie, who works at Santiam Memorial Hospital in Stayton, Oregon. "You guys are amazing in working with the kids and their routine. I feel at ease knowing my kids are in a safe place."
"It's so important that we support the families of our first responders and healthcare personnel as they care for our communities during this crisis," said George Granger, AT&T Oregon president. "We are proud to assist the Salvation Army's commitment to helping ensure childcare is accessible to the heroes performing essential services in the Salem community."
Children participating in the program remain in smaller groups of 10 or less and remain in the same group each day during the week. Limited venues are utilized at the Kroc Center and careful measures are taken to ensure cleanliness and safety.
Children in childcare will receive three meals a day as well as gym and recreation time. Along with trying to maintain the safety and health of participants, the Salem Kroc Center aims to create an environment of fun and a sense of normalcy.
"Both me and my husband still have to work during this time and we have no family in this state. With school closed, it put us in a new situation with our daughter. Also, my hours got cut slightly so having to pay someone would hurt our pockets," said Shamarr, who works at the Salem Clinic. "I am so thankful the Kroc Center opened more classes so my daughter could come. She loves being busy and misses school, so this is great for her as well."
Contact: Lieutenant Quinton Markham / 360.903.8702 / quinton.markham@usw.salvationarmy.org
HOW TO HELP:
If you'd like to make a monetary donation, please

click here to make a gift.

Text 'GIVE' to 52000 to make a $10 donation to The Salvation Army. This will automatically add a one-time donation to your next mobile phone bill.

For information about volunteering, please visit

volunteer.usawest.org

.

To learn more about how to support The Salvation Army's relief efforts,

please click here

.