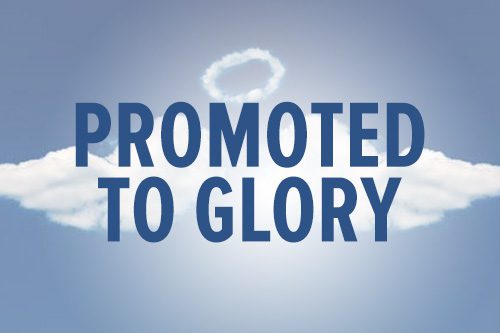 Robert E. Bearchell
Oct. 9, 1929–July 10, 2018
Robert Ernest (Bob) Bearchell was promoted to Glory July 10 from Lawrenceville, Georgia. A third-generation Salvationist, Bearchall, and his twin brother, Auxiliary Captain William L. Bearchell, were born Oct. 9, 1929, in New York City.
Bearchell dedicated his life to serving God through ministry in The Salvation Army. He served as an officer in the USA Eastern Territory. During his time as a Divisional Youth Secretary, he was known for his creative programming and his love of running Salvation Army summer camps.
In 1977, he moved to California to fill the position of Public Relations Secretary for the USA Western Territory. In retirement, he served as a development consultant at Northwest Divisional Headquarters in Seattle. In his spare time, he worked with the men and women at the Adult Rehabilitation Center (ARC) and chaired various ARC advisory boards.
Known to many as "Uncle Bob," he had a heart for people of all ages and made everyone feel welcomed and respected. Bearchell enjoyed world history, "pre-owned" cars and music. He played solo horn for the New York Staff Band in the 1960s and throughout his life he would play any instrument needed in countless other Salvation Army bands.
Bearchell is survived by his four children: David (Karen) Bearchell of Lawrenceville; Bob (Gillian) Bearchell of Quincy, Massachusetts; Deborah Bearchell of Bowie, Maryland and Bill (Paula) Bearchell of South Windsor, Connecticut; seven grandchildren; seven great-grandchildren; and many cousins, nieces and nephews, including his nephew Major Brian (Millie) Bearchell, who is stationed at the College for Officer Training at Crestmont.
He was predeceased by his parents, Lt. Colonels William and Robina Bearchell, Salvation Army officers in the USA Eastern Territory; brother, Auxiliary Captain William (Grace) Bearchell in the Western Territory and sister, Jean Jessamine, who died at birth.
A celebration of life reception was held Aug. 3 at The Salvation Army Old Orchard Beach (Maine) Corps.
In lieu of flowers, the family requests donations to your local Salvation Army.