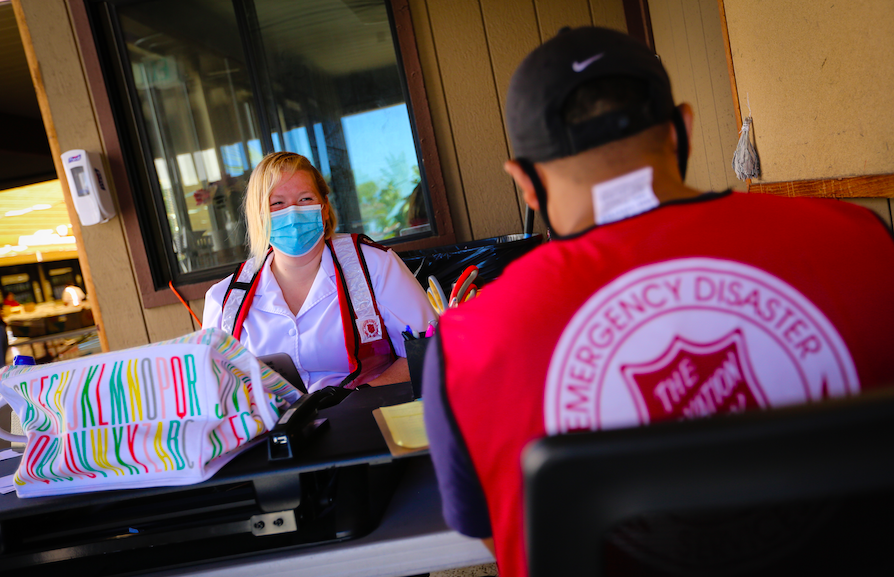 Ripples of Hope
From Robert Kennedy's 1966 address:
Each time a man stands up for an ideal, or acts to improve the lot of others, or strikes out against injustice, he sends forth a tiny ripple of hope, and crossing each other from a million different centers of energy and daring, those ripples build a current which can sweep down the mightiest walls of oppression and resistance. With a good conscience our only sure reward, with history the final judge of our deeds, let us go forth, to lead the land we love, asking His blessing, and his help, but knowing that here on earth, God's work must truly be our own.
HOW TO HELP:
If you'd like to make a monetary donation, please click here to make a gift.
Text 'GIVE' to 52000 to make a $10 donation to The Salvation Army. This will automatically add a one-time donation to your next mobile phone bill.
For information about volunteering, please visit volunteer.usawest.org.
To learn more about how to support The Salvation Army's relief efforts, please click here.