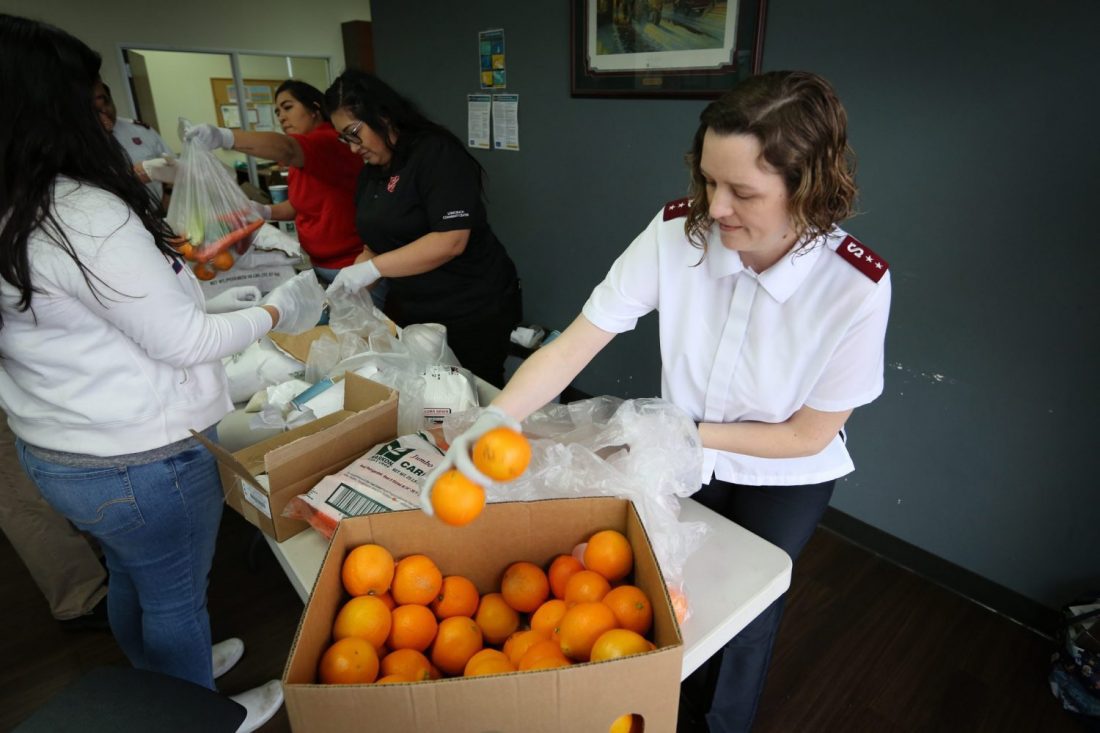 Relief workers: Doing vs. being
By Patrick Lyons, Captain–
An unfortunate transformation can take place when someone shows up for disaster service. He or she can morph into a human doing. Of course, emergency and disaster workers are on the scene to do things. When we finish the day, we like to know what we have done. How many did we pray with? How many water bottles were given? Hot meals? Food boxes? It feels good to do something tangible to improve the life of another person, especially a person in difficult circumstances. It is dangerous, however, to only find satisfaction in what we do. Especially for relief workers.
Normal relief deployments, usually two weeks in The Salvation Army, can be emotionally challenging. But, in two weeks, you will not have the opportunity to go home—even though you are probably in your home city. In two weeks, you and I will likely be where we are now, doing much of what we are currently doing, maybe more. But the question I pose to you is, "Who will you be in two weeks?"  
Just like our body needs physical food and rest, we need emotional nourishment. I think of it this way: Every meaningful prayer, every heartfelt encouragement, every sacrifice of self expends our emotional resources. Eventually, our emotional gas tank is going to run dry. We need to keep it filled up. Notice I wrote "keep it filled," not "refill it when it is empty." Don't wait till you are empty.
I would like to encourage you to add some normal activities into your day. Take a moment to pray about something other than relief work. Read a passage of Scripture at random (in context). Go for a walk. Spend a few moments with your family. Pay attention to your health. Call a friend. Read. Be a human being. A few short intrusions of peace into your day will make your service sweeter and more rewarding, because you will have taken care of all the people you need to, yourself included.
Here is a prayer for today: Father, thank you for simply loving me. I ask for your guidance and nourishment throughout the day. Please feel free to intrude on my schedule and remind me to take care of myself. I thank you for the family and friends who surround me; remind me to find joy in their presence and encouragement from their love. I pray for our officers who lead and ask you to stir the hearts of those who surround them to encourage and support them. It can be lonely at "the top." Above all, help me to enjoy being your child and strengthen me for the tasks of doing your will. In Jesus' name. Amen.
HOW TO HELP:
If you'd like to make a monetary donation, please click here to make a gift.
Text 'GIVE' to 52000 to make a $10 donation to The Salvation Army. This will automatically add a one-time donation to your next mobile phone bill.
For information about volunteering, please visit volunteer.usawest.org.
To learn more about how to support The Salvation Army's relief efforts, please click here.