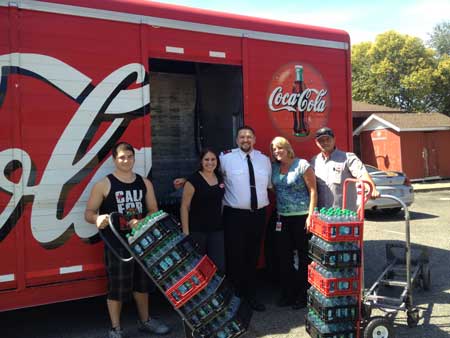 Redding Salvation Army responds to wildfire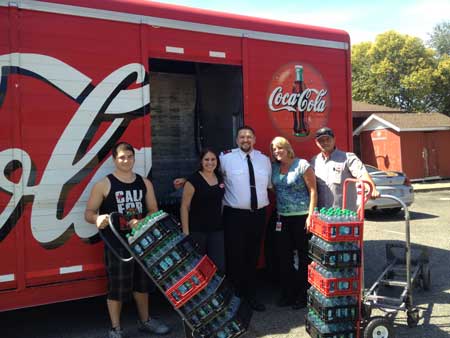 Photo by  Kasidy Krikorian
The Salvation Army of Redding, Calif., responded to a September wildfire in Happy Valley. The fire burned for a week, consuming more than 8,000 acres, destroying 68 homes and 128 outbuildings, and claiming one life.
The Salvation Army provided more than 5,978 hydration units, 4,280 snacks and 2,797 meals.
The Coca-Cola Company helped with the beverages.
Pictured are (l-r) Marcus Smith, volunteer; Amanda Woodlief, Coca-Cola; Lt. Dan Whipple, corps officer; Dena Englehardt, Coca-Cola; and Justin Wurzer, driver.