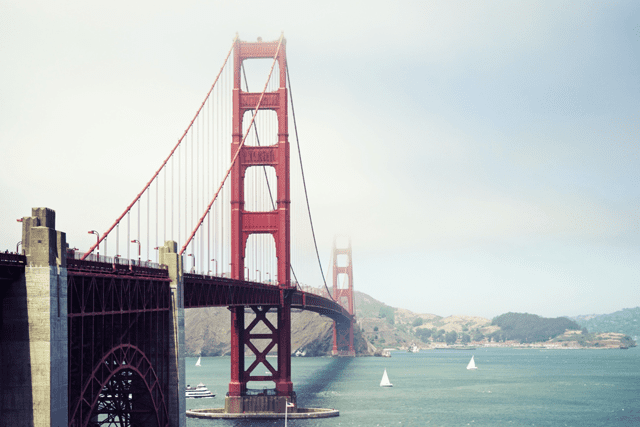 Are you ready to walk out your door?
By Cindy Foley, Lt. Colonel –
One of my goals each day is to leave my office and walk around the neighborhoods in San Francisco. Every corner brings a new sight, sound and smell. There are loud noises from traffic and construction, there is an urban waterfall nestled in a small quiet park two streets over, there are historic churches and modern buildings that touch the sky, there are people from every corner of the world walking to work or jumping on a trolley car.
Yet as I walk I must be watchful of feces on the street, and of people who will wander in front of a car because they are high or drunk. There is trash—sometimes burning—on the street that has been thrown out of a homeless encampment three corners away from my desk. There are smiles, and sounds of excitement, and signs of progress right next to faces that are blank with hopelessness, homes made from cardboard and trash bags, and people who are rushing off to fulfill their next obligation in their overscheduled day.
What is my place in this city? Why has God sent me here? How can I best serve him and bring his presence into this space?
It is easy to be overwhelmed when faced with both the challenges and the opportunities before us. Societal, community, and personal challenges can seem beyond our capacity to address. How can I hope to make a dent in the issues that confront me when I open the door, when even people with the smartest minds and deepest wallets can't seem to make even a dent in the problems that surround us?
When confronted with these thoughts I turn to God for answers. Every time I ask him, every time I read his Word, every time I listen to his voice I hear the same response: Be holy as I am holy. Focus on becoming like me and I will transform you into a Christ-like person. I will give you what you need to make a difference in my world.
God is calling people to be both followers and leaders—a follower of him first and a leader of others second. As we seek godliness in every aspect of our lives, we are filled with a holy generosity that is the full measure of God's presence within us. This generosity of Holy-Spirit-presence gives us the attributes, the virtues, of Christ that we need for every situation and the spiritual strength to persevere in the face of giant obstacles.
Two of God's virtues have been taking center stage in my own spiritual growth and ministry: zeal and diligence.
John van Ruysbroeck, a Flemish priest, shared these thoughts in the 14th century: "Out of the generosity of God springs a supernatural zeal and diligence in all virtues. And none can feel this zeal except him who overflows with the generosity of God. It is an inward restless striving after every virtue, after the likeness of Christ. In this zeal, a man longs to devote his heart and his senses, his soul and his body, and all that he is, and all that he has and all toward which he aspires, to the glory and praise of God."
God is calling us to be Christian leaders who serve him with zeal and diligence. Zeal for God transforms and fills us with every virtue and gift of God. Diligence keeps us going when frustration encourages us to give up. Diligence acts while procrastination rests. Diligence says, "I can," while defeat says, "I can't." Diligence guides our actions while the Holy Spirit fuels our fire with passionate zeal to be committed to God, to his people, and to encourage his people to be committed back to him.
Last week a man ran up to me on the sidewalk and told me that I saved his life. Amid the hugs, he shared that he was once a homeless alcoholic who found God and sobriety at The Salvation Army Harbor Light program. Now he is working as a taxi driver. He asked another pedestrian to take our picture and shared his story with them as well. As we parted he said that he is still trying to seek God and to make good decisions every day.
Romans 12 reminds us that God's generosity is available when the pressure of too few resources and time seems greater than the needs and commitments to which we must respond. Psalm 69:9 states that when the "zeal for God burns hot within me," and I advocate God's cause, then he will transform, inspire, direct and sustain us for every task. Challenges become opportunities. Love is the language for every conversation. And victory is ours as communities are changed one person at a time.
What do you see when you walk out your door? Can zeal and diligence enable you to be part of God's solution to transform the world around you?
May it be so.