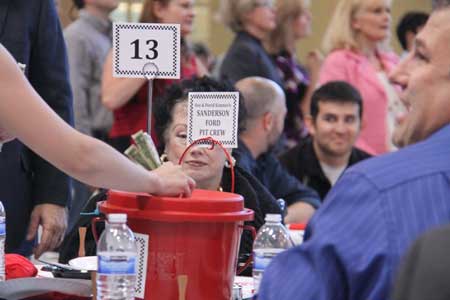 Racing legend drives awareness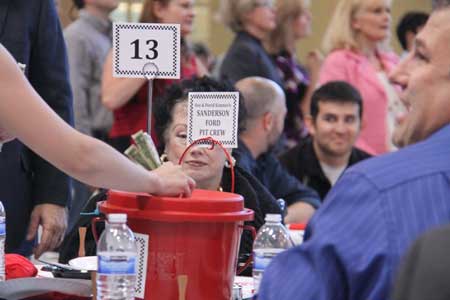 The Salvation Army of Phoenix doubles its kettle kick-off fundraising goal.
By Marlene Klotz-Collins
NASCAR Hall of Famer Dale Jarrett headlined the Phoenix Salvation Army's second annual "Race for Hope" Red Kettle Kickoff luncheon at the Phoenix Kroc Center. The event doubled its fundraising goal of $50,000.
Jarrett, a 2014 first-ballot Hall of Fame inductee, served as the keynote speaker for the event. He retired from racing in 2008, concluding a career highlighted by 11 wins and 173 top-10 finishes.
Edsel Ford, former chairman of The Salvation Army National Advisory Board and last year's luncheon keynote, was once again in attendance––this time to introduce a longtime friend.
"Dale was a natural to help launch an effort that translates into helping others in such a significant way," Ford said. "He's a legend in his profession but shared a bit of his heart when he spoke."
Jarrett delivered his keynote speech, themed "The real reason for success is the opportunity to help others."
Nearly 600 guests participated in a five-minute "dash-for-cash" as 3,000 one-dollar bills were released from above.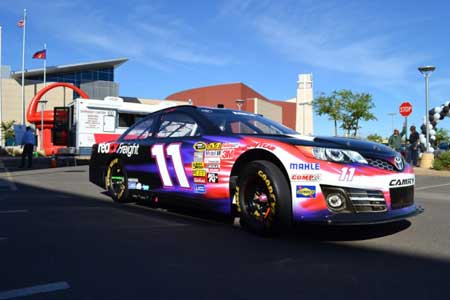 The #11 FedEx Express Showcar and Type 1 Mobile Feeding Kitchen were on display, a reminder of the services the Army performs in times of disaster. The canteen was used during the Yarnell, Ariz., fires last summer when The Salvation Army played a major role in serving firefighters and Fire Honor Guard members from around the country.
After reflecting on the personal impact of serving during the tragedy, Southwest Divisional Commander Lt. Colonel Joe Posillico presented a special plaque to Chief Darrell Willis, co-founder of the elite firefighting unit, Granite Mountain Hotshots.
"The Southwest Division of The Salvation Army was proud and humbled to serve," Posillico said. "The Granite Mountain Hotshots will forever be in our hearts."