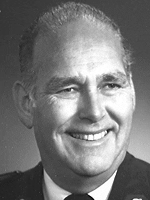 Promoted to Glory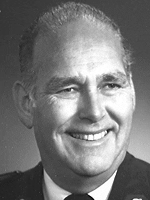 Major Sven Oscar Youngquist, 84, was promoted to Glory April 21 from Menifee, Calif.
Youngquist was born in San Diego March 25, 1928, to Sven Oscar and Ranghild Maria Youngquist. When he was a boy, his mother took him to church at the local Salvation Army corps. As a teenager, he attended Camp Redwood Glen in Scotts Valley, Calif., where he worked as the lifeguard and met his future wife, Lucille, whom he married in 1948.
In 1951, the Youngquists joined the Intercessors Session of cadets at The Salvation Army Training College in San Francisco and were commissioned a year later. During active officership they served as corps officers, on divisional and territorial staff, and commanded two divisions—Alaska and Cascade. They retired in 1993, making their home in Menifee.
Youngquist was active in the National Society for Fund Raising, at one time serving as president in San Diego, and in Rotary, becoming a Paul Harris Fellow. He earned a Master of Theology from the American Divinity School.
The Youngquists have three children: Roy (Nora) Youngquist, Alice (Brian) Pockett, and Deborah Ann (David) Youngquist; seven grandchildren and six great-grandchildren.
Lt. Colonel Doug O'Brien, territorial personnel secretary, officiated at a  memorial service at the Murrieta Corps. Major John Randall, brother-in-law, conducted a private family committal.