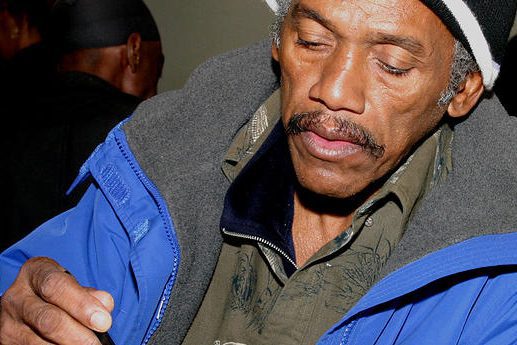 Project HOPE focuses on families
With long shelter wait lists in Phoenix, project connects people to services and housing.
The Salvation Army Project HOPE (Homeless Outreach to Place and Empower) has connected individuals experiencing homelessness in Phoenix to human services and housing since 1996.
According to Brent Babb, Project HOPE program supervisor, many families are facing long waits for shelter in Phoenix due to a city ordinance requiring families to apply at one centralized location, which has nearly doubled the amount of families waiting. Consequently, Project HOPE increased focus on these households in addition to its existing individual outreach.
"They basically have one front door to the main shelters in Phoenix. Unless you've gone through that process, then you're not appearing on the waitlist. So it can take anywhere from as long as four to five weeks to get a family placed into emergency family shelter," Babb said. "We're spending a lot of our time and resources on families now…because they're trying to access shelter and can't."
The 2013 Homelessness in Arizona Annual Report indicated that 62 percent of the state's 1,291 families facing homelessness resided in Maricopa County—where Phoenix is located—during the January 2013 annual Arizona Point In Time count. Babb attributes this to the county's current unemployment rate of 6.7 percent, according to the U.S. Bureau of Labor Statistics.
"The employment that is available is either seasonal or it's unsteady and you can't really provide for a family on some of the jobs that are available," Babb said.
Project HOPE provides temporary emergency lodging for families at its two studio apartments or at local hotels as funds permit while they work through the obstacles of accessing emergency housing.
Part of this process involves working with other agencies to get the government documents for families to apply for housing and other services.
"Some emergency shelters are requiring that they have these documents before they're even eligible for emergency shelter," Babb said. "All of them require that you have ID, except the overflow shelter—where there may be space and there may not be—so it's basically to help them become eligible for shelters."
Other Project HOPE services include employment guidance and distribution of necessities such as food and clothing.
Much of Project HOPE's client base comes from its daily street outreach, where a team of interns and volunteers take to the streets to interact with people facing homelessness, provide water and hygiene kits, and get them started on accessing resources.
Babb said, "I'm hoping that at least the amount of time that people are homeless decreases, [so that] ideally if you are going in to access emergency shelter you have it."