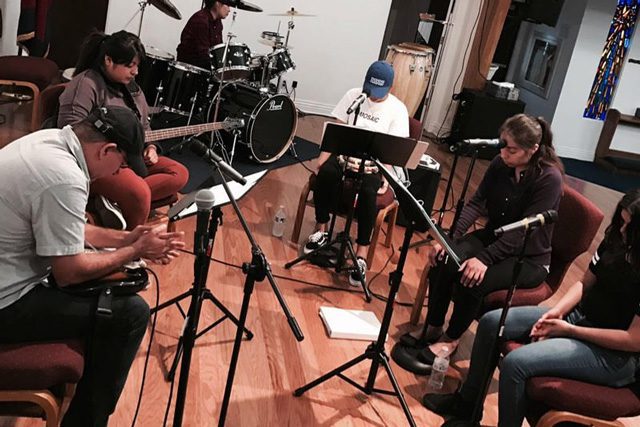 Praise team grows with divisional support
Southern California music department provides lessons, support to beginning musicians
A year ago, the youth band at the Southeast Communities Corps in Huntington Park, California, was a group of eight beginning musicians, ages 15–23, yearning for a chance to grow in their music skills to worship God.
The team turned to the Southern California divisional music department for help. After hard work and practice, the worship team now has a repertoire of 33 songs and leads praise and worship every Sunday for the corps' English service.
"Everyone has been putting in their part," said Jesenia Contreras, the group's drummer. "We were shy at first. We're getting used to it now, and we just love to see people come to church, wanting to know more about God, and when we minister to them you can see that."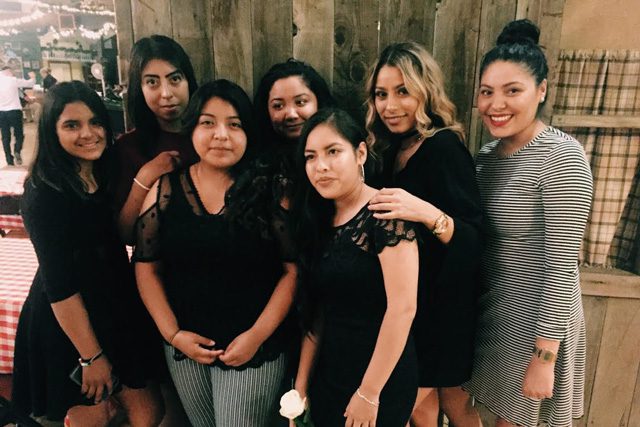 James Allen, Southern California Assistant Divisional Music Ministries Director for Program, met with the group to get them started, and the division arranged for private music lessons for each of the musicians.
"They just seemed like they wanted an opportunity to learn about music, but they didn't have access or resources to do that," Allen said. "We were able to fill that gap for them because these kids were really interested in music and wanted to get a praise team going."
Arnold Henry-John, Assistant Divisional Music Director for Business, said the additional support helped accelerate the progress the group had made.
"What we're really trying to do is teach students to lead themselves to be self-sustaining," Henry-John said. "We were able to get them from the beginner range to an intermediate realm, and then playing together was much easier for them from there. It worked out great."
Contreras said that when the group first started playing together, she had trouble with her drumsticks. With the additional lessons, she feels like she is a stronger musician.
"There were a few times during Sunday worship service when my sticks would fall," Contreras said. "My sticks haven't fallen in a really long time. I've been improving and getting used to the cymbals and other [parts of] the drums."
During their lessons, the group worked on their musicianship skills on their individual instruments and practiced worship songs one at a time, getting comfortable with each one before moving on to the next.
"They were learning not only how to play songs, but also how to learn songs," Allen said. "I wanted them to understand the process of how to learn a song so that they were not fully dependent on one of us doing that."
Major Vera Villanea, Southeast Communities Corps Officer, said the additional musical instruction was beneficial to the group.
"Our musicians have taken full advantage of the opportunity," Villanea said. "They've not only grown musically, but also spiritually. They lead, sing and minister to our congregation in worship."
Allen is excited about how far the group has come since he first started working with them.
"Lots of progress was made with the team, and now they're completely functioning within the corps and really enhancing the worship experience there," he said. "They were communicating with each other without verbally having to say things…and that was something that was not there from the start. That makes a huge difference in the service."
Allen said these efforts are available to help grow any music program in corps, and he hopes that others will take advantage of it.
"In many churches, music plays a really big part in the service, and any kind of instruction and help you can get along the way can definitely make a big difference," Allen said. "We want to be utilized. We want to help as many people as we can."