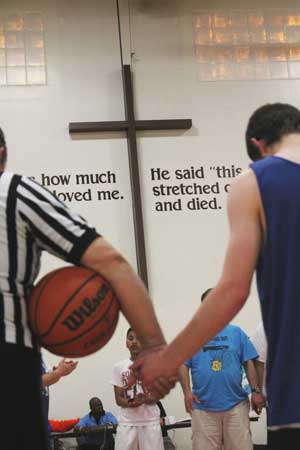 Portland hosts 16th annual basketball tournament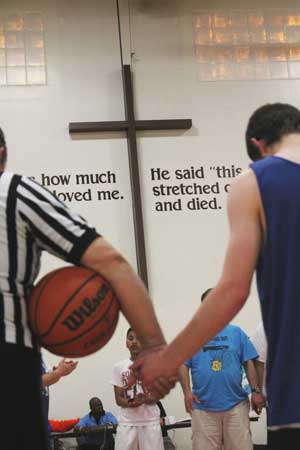 Ten teams competed for the championship title.
By Stephanie Orefice
The Portland Moore Street (Ore.) Corps hosted its 16th Annual Memorial Salvationist basketball tournament, with 10 teams competing: the Portland Adult Rehabilitation Center (The Chosen); Spokane, Wash.; San Bernardino, Calif. (Joe's Warriors); Cariboo Hill Temple, Canada (Grizzlies #1); Cariboo Hill Temple (Grizzlies #2); Moore Street (Red); Moore Street (Blue); Cascade Division (Cascade Allstars); Pasadena Tabernacle, Calif.; Santa Clara, Calif.
The tournament was more than just three days of basketball games. Participants formed new friendships and re-established old ones. Spectators sat in the bleachers talking and laughing. Each day of the tournament, players, coaches and friends gathered in the chapel for evening worship. Michael Collins delivered the sermon, and Phil Laeger led worship.
Throughout the weekend, teenagers from the corps sold bracelets to raise money for Amazima Ministries, an organization that assists children in Uganda. They raised over $1,200—equivalent to more than 5,000 meals—to send to Amazima.
At the final worship service on Sunday morning, the pews were full and the lobby turned into an overflow room. A weekend rewind and testimony time took place, allowing people to share the ways God spoke to them during the tournament.
The championship games occurred after that last service. The Chosen conquered the Moore Street Blue team for the non-power division, and the Moore Street Red team took the power championship with a win over the Grizzlies #2. Joe's Warriors, the San Bernardino team, received the sportsmanship award.