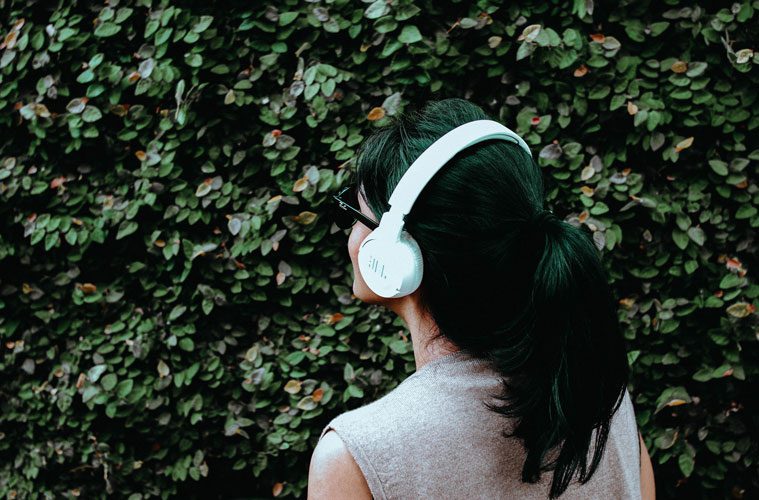 5 podcasts for the busy mom to stay informed
It can feel like there's a new thing to be informed about every other minute, which is tough to do when you're trying to stay on top of your own family. 
That's why podcasts are arguably the best medium for busy moms—especially—to consume information. Think about it: You can listen while on your way to school drop-offs. You can throw an earbud in while pushing your baby's stroller out on a walk. You can play an episode while you unpack from the work day and get dinner going. 
Whatever you're doing, podcasts can keep you current and connected in this ever-changing world we live in—with no sitting down to focus required. 
Here are five of our favorite podcasts to keep you feeling informed:
Wake up to what's happening in the world with NPR's "Up First." It delivers the biggest stories and ideas—from politics to pop culture—in 10 minutes. Hosted by NPR Morning Edition's Rachel Martin, David Greene and Steve Inskeep, the reporting and analysis come from the two-hour weekday show that is the most listened-to news radio program in the country.
Subscribers to the "On Being" podcast take a front row seat to conversations about the meaning of life in the 21st century. Creator Krista Tippet interviews people who add to an intelligent conversation about religion, meaning and moral imagination in today's world, and how that impacts what it means to be human. The podcast originally started as part of a program with American Public Media, and has won a Peabody award. Recent episodes include "How Friendship and Quiet Conversations Transformed a White Nationalist" and "The Call to Community in a Changed World." (For bite sized chunks, check out Becoming Wise from On Being Studios with "depth and discovery in the time it takes to make a cup of tea.")
Can we reframe failure to feel more like a setback? How can we rekindle creativity? Can we wise up without growing up? These are the types of questions TED Radio Hour considers in its "journey through fascinating ideas," based on talks given on the world-renowned TED stage. Each show is centered on a common theme—such as the source of happiness, crowd-sourcing innovation, power shifts, or inexplicable connections—and features conversations to bring the ideas to life.
Did you know Caring has a podcast? That's right, listen in each week as Caring magazine editor and show host Christin Thieme interviews a new guest on ideas to make an impact—from what it means to do good, to where to discover joy, what it is really like to be homeless or how to raise kind kids. If you want to be inspired and find tangible tips for simple actions you can take for good, this is the podcast for you.  
"History is a version of past events that people have decided to agree upon," Napoleon Bonaparte once famously said. In other words, there are many sides to every story. In the podcast "What Really Happened?,"  documentary storyteller Andrew Jenks examines and contextualizes famous figures and historical events, while discovering untold stories and unraveling newfound narratives. With today's technology, access to information, the ability to communicate from all parts of the globe, and cross-reference historians, Jenks takes on his own rogue investigations into figures from Muhammad Ali to Britney Spears. 
---
Do Good: