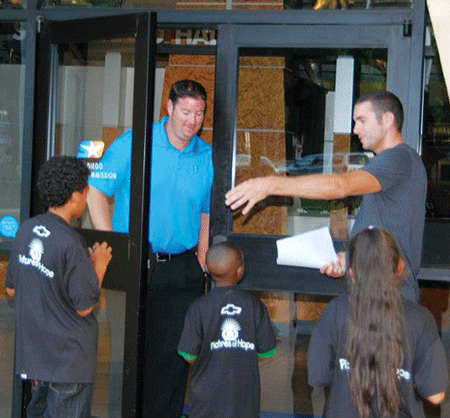 Photojournalist gives hope to homeless children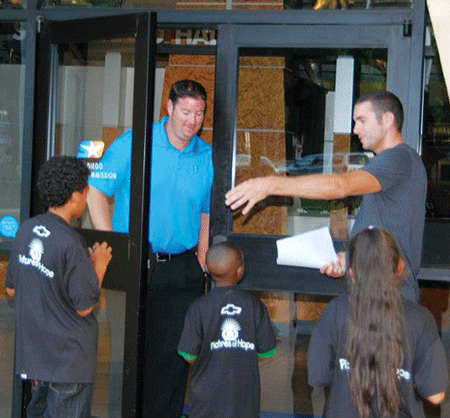 Pictures of Hope program returns to San Diego.
For the third time, Pictures of Hope, a nationally acclaimed program designed to help homeless children express their hopes and dreams through photography, returned to San Diego—one of 12 cities to participate—to The Salvation Army Door of Hope campus for homeless mothers with children.
A photography lesson with renowned photojournalist Linda Solomon empowered 16 local children, ages 7-12, to capture photos of hope. The children then received cameras, a gift from Solomon and Dave Crain, general manager of Jimmie Johnson Chevrolet, and embarked on a photo assignment to capture and reveal their hopes and dreams.
"Through photography children share their heartfelt feelings," Solomon said. "Their hopes and dreams captured in quiet moments tell a story that few adults can imagine. When you show children that you care about what they wish for in life, it builds self-esteem."
Solomon said she is proud to work with Chevrolet, a division of General Motors, for the second year to help children in the 2012 expanded 12-city program.
"The children's photographs will express their heart," she said. "Their assignment to photograph their 'hopes and dreams' is life-changing." Soloman recalled one child who was granted a four-year fully paid scholarship to San Diego State University  by its president because of her poignant and heartfelt Picture of Hope card.
In San Diego, the children's images will be transformed into holiday greeting cards sold through The Salvation Army Door of Hope. All proceeds from the sale of the Pictures of Hope greeting cards will benefit the families and children who receive services at the Door of Hope due to the generosity of Jimmie Johnson Chevrolet. The young photographers will see the Pictures of Hope cards for the first time at the Meet the Young Artist Reception at Jimmie Johnson Chevrolet in November.