Pasadena tabernacle songsters 'Amazing Grace'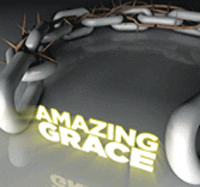 Pasadena Tabernacle Songsters release a new CD.
With their latest recording, Amazing Grace, the Pasadena Tabernacle Songsters (Calif.) continue to create Spirit-filled music that helps spread the important message of God's grace to the world. Here are excerpts from two recent reviews of the album, one from renowned composer James Curnow, and the other from Commissioner Dick Krommenhoek.
James Curnow
Over the past two-and-a-half decades, the Pasadena Tabernacle (Tab) Songsters of The Salvation Army have pushed the boundaries for Salvation Army songster brigades, in leading worship, performing style and recordings. The Tab songster's latest CD, Amazing Grace, reflects a maturation of the "amazing" theme started with the group's last CD, Amazing Love. Just as Christians grow, understand the nature of God's amazing love and begin to see the work of amazing grace in their lives, this same maturation is evident in Amazing Grace.
While the excitement and professional approach expected of the Tab songsters is all here, the group's signature style never overshadows the message. Nothing here feels "over-the-top" or calculated merely to excite…everything directs the listener to the amazing grace of God: that miracle of love beyond comprehension, and the grace of that love's residence in a believer's heart.
Commissioner Dick Krommenhoek
Listening to this recording made me once again feel proud to serve in a movement where corps songsters are able to produce this kind of top quality recording. The repertoire chosen for this CD is richly varied in every respect, and it is quite remarkable that the songsters freely move from one style to the other under the capable leadership of Songster Leader Martin Hunt, who has held this privileged responsibility for 11 years.
In proclaiming the message of God's amazing grace, Salvationists from every culture, race, gender and age join their voices in praise to God. The 74 members of the Pasadena Tabernacle Songsters range in age from 14 to over 75. This wonderful celebration of oneness in Christ illustrates that nobody is too young or too old to participate in the ministry of music and song for Jesus.