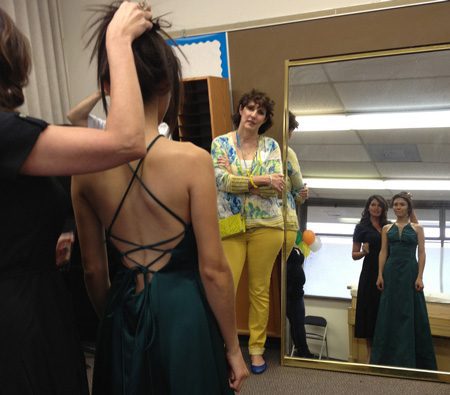 The Salvation Army helps dress girls for the prom
By Vivian Gatica
Prom season is a highlight of senior year for most young women, but it can also be quite expensive. The Salvation Army Pasadena Tabernacle Corps (Tab) partnered with various organizations and donors on March 15 and 16 to provide 64 girls with their dream prom dress, relieving them of one of the financial burdens that comes with being a senior in high school.
"Women like to go to prom, and men like to go to prom," Pat Riley, director of social services at the Tab, said. "It builds self-esteem, and since proms these days are so expensive this is our way to try to help young ladies go to prom."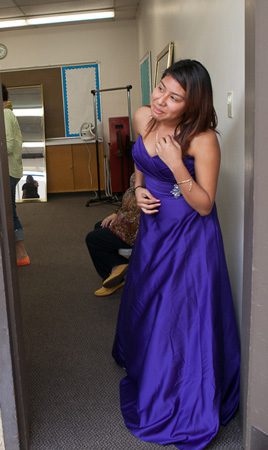 This is the fourth year that the Tab has arranged this event. Riley came up with the idea for the event after he saw there was nothing like it in the area.
"The event meets a need within our community," Jody Davis, Tab community relations director, said. "It gives young ladies the opportunity to attend their prom even if they cannot afford it."
After the ladies registered for the assistance, they were shown into a room full of dresses for them to choose from. Changing rooms were available for them to try them on. Volunteers from the corps and the community helped them choose their dress and tailor it if it needed any minor alterations. Lisa Guerrero from "Inside Edition" was also at the event to film it for a segment of the show. Each young woman received a $30 gift card to help pay for accessories to complement her dress.
"The gratitude was overwhelming," Davis said. "It was an awesome experience to see them light up, and see the sparkle in them as they chose their dresses."