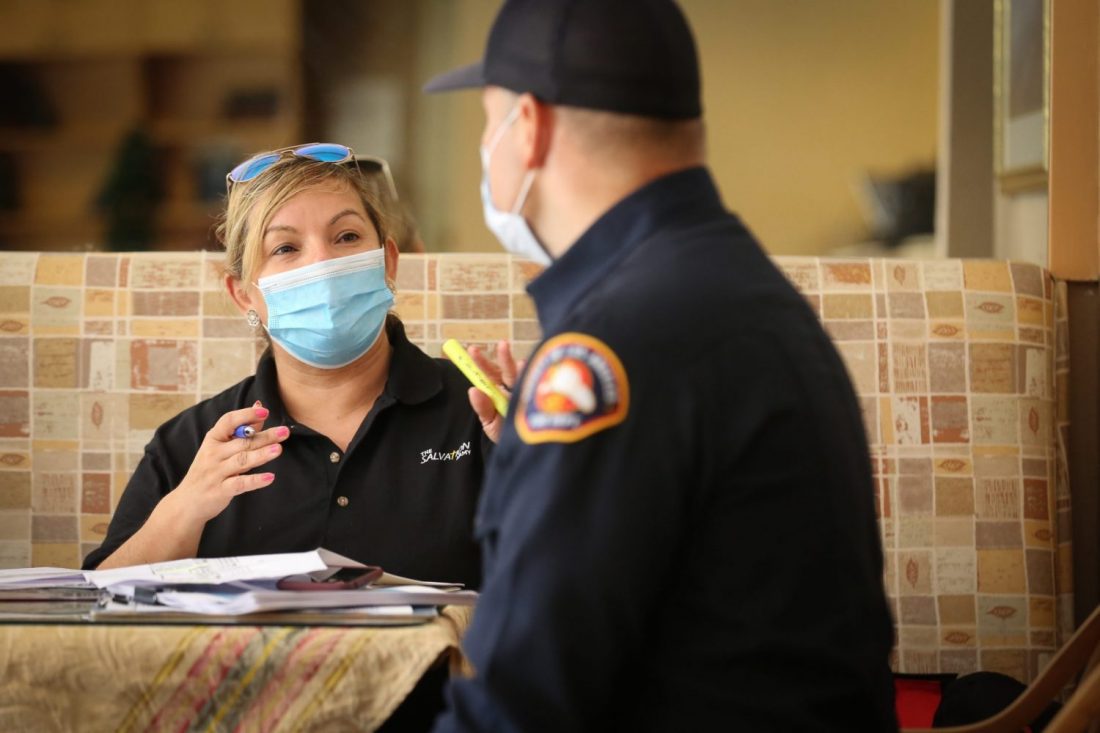 Partnerships help Salvation Army meet need during COVID-19
A message from Commissioner Kenneth G. Hodder:
Commissioner Kenneth Hodder: I'm here today in one of the major hotels in downtown Los Angeles, where in cooperation with the Los Angeles Homeless Services Authority, emergency responders and others, The Salvation Army is providing safe rooms for individuals who would otherwise be on the streets of our city in order to protect them from the COVID-19 virus. There are more than 450 rooms in this hotel, and working together, we're determined that we're going to provide a safe environment, where not only can they be preserved from the effects of the virus, but where they can turn their lives around and change for the future.
Major Randy Mulch: Just yesterday we had a gentleman come in here who's living on the streets and was able to clean up. Then this morning I was told that he actually went out and got a job. That's the goal.
Major Jonnette Mulch: Family after family who are no longer employed and they're wondering how they're gonna pay rent or figure out the next meal, my heart just breaks for them. But I know that through the work of The Salvation Army that their lives are going to be helped and made better even if just for today.
Commissioner Kenneth Hodder: The virus is forcing us to come together to address not only the immediate concerns that we have as a society but the long-term ones well. The Salvation Army wants to do more projects like this, so if you're involved in the hospitality industry anywhere in the United States, we want to work with you to improve the lives of those who are most vulnerable. Help us to make a difference for them, for our society and for our country. There's information at the bottom of your screen as to how you can support The Salvation Army in this work. Help us together to demonstrate that hope is greater than fear. Thank you for your support and God bless you.
HOW TO HELP:
If you'd like to make a monetary donation, please click here to make a gift.
Text 'GIVE' to 52000 to make a $10 donation to The Salvation Army. This will automatically add a one-time donation to your next mobile phone bill.
For information about volunteering, please visit volunteer.usawest.org.
To learn more about how to support The Salvation Army's relief efforts, please click here.