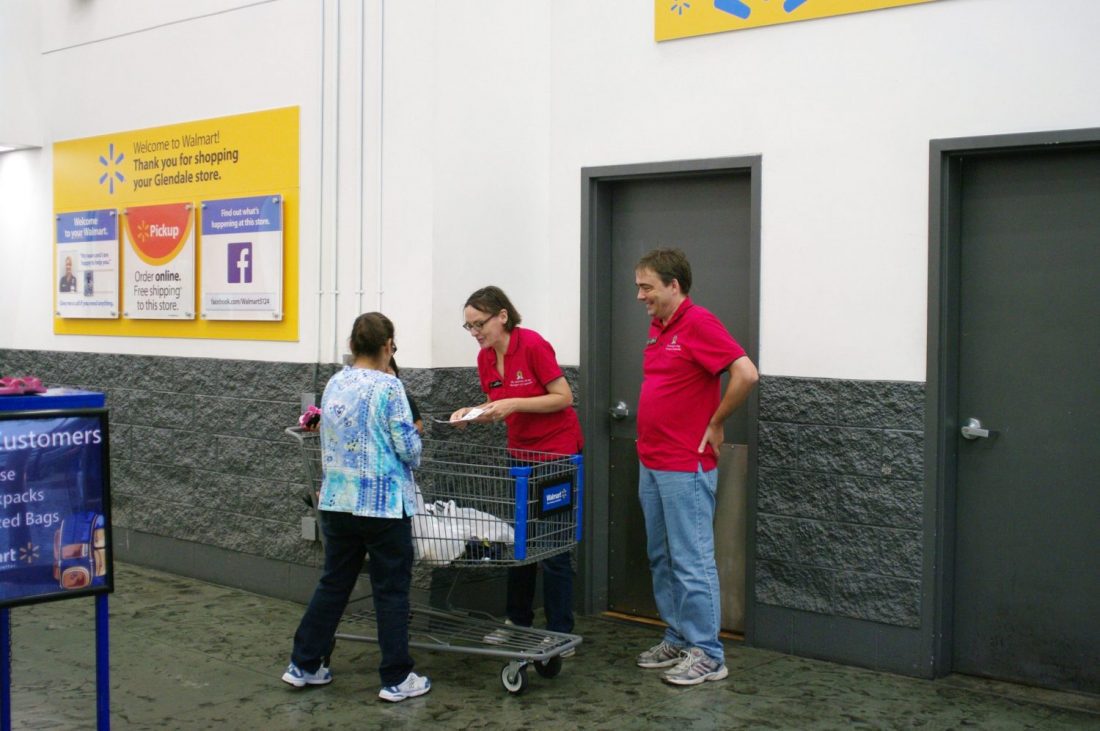 'Ordinary' ministry
Cadet reflects on how God transforms ordinary into extraordinary.
By Diane Shatto, Cadet –
Do you ever bemoan the fact that your life is ordinary? Do you think that your ministry is ordinary or that you yourself are ordinary? Well, I want you to know, that what is ordinary to us, is extraordinary to God.
Fall Blitz is a time when first and second-year cadets go into the world to do ministry together, to preach the gospel as Jesus commands us to do in Matthew 28. This year the Radiant Light Brigade went to the Glendale (Arizona) Corps, run by Majors Clem and Evangeline Leslie. We experienced showers of blessings—sometimes literally—throughout the weekend. The rain of the Holy Spirit began on Friday and continued even after we left.
One potent event was our Family Fun Carnival, planned for Saturday. It started raining in the morning and didn't let up until later that day. Half of the cadets were brave enough to venture out in the rain Saturday morning to distribute event flyers to as many people as possible.
Of course our real motive was to radiate the light of God, no matter how dreary the rain made the day appear. We were able to talk to store managers, shoppers waiting for companions to drive up to the store so they wouldn't have to run through the rain, and families sitting on their porches watching the rain come down. One lady even came up to us, wanting to know all about what we were giving out and who we were. Out of all the seeds we planted, a family of five came to our carnival, among several others.
In all circumstances give thanks to God. Had it not been raining, we may not have talked to these particular people whom God chose for us, knowing that they needed to hear his voice speaking to their hearts. We don't know the long-term outcome of our actions. We may tend to shrug off handing out flyers as busy work. But God has a different view of everything and everyone. He has always worked through the ordinary: ordinary circumstances and ordinary people.
Think of Moses, who felt he was too ordinary to be used because he had a speech impediment. Think of Mary, who had a tarnished reputation in the eyes of those around her. The ordinary in our eyes is often extraordinary in God's.
Although the rain threatened to ruin that day, God showered us with blessings. Seventy-eight people showed up at our carnival—78 souls to whom we could continue showing the love of God through the day!  
The most important moments that weekend were the connections with the whosoever; whether they were community members, Salvationists, or people coming to us for prayer, we were there to radiate the love of Christ, to shine the truth on what we often mistake as ordinary moments and ordinary lives.