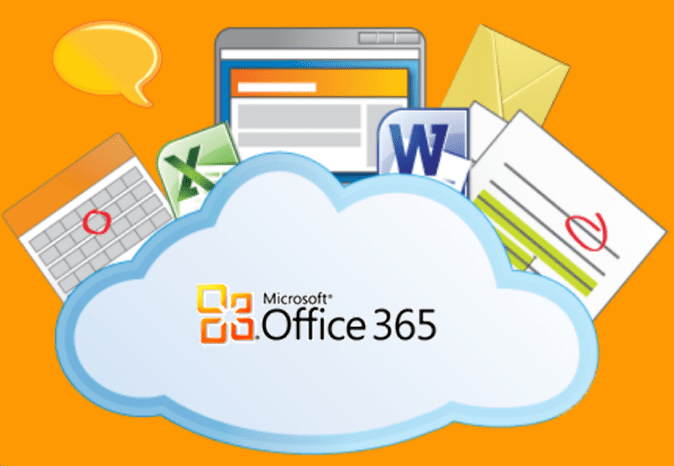 West begins upgrade to Office 365
New productivity tools figure to ease dependence on IBM Notes.
The Western Territory launched a new initiative to implement Microsoft Office 365 across the territory.
The project, approved by the Territorial Finance Council earlier this year, kicked off in the Intermountain Division late last month and will complete rollout across the territory in September.
Office 365 includes a suite of subscription-based productivity software, ranging from email, workflow and social networking services through hosted versions of Exchange Server, Lync, SharePoint, Office Web Apps, and integration with Yammer, an internal social network.
"It's a game changer, because it really does change the way that The Salvation Army is going to use technology," said Tim Schaal, director of information technology (IT) for the Western Territory. "Microsoft has extremely favorable pricing on the subscriptions that make it viable for The Salvation Army to use. Office 365 is available not only on your work computer, but also on four other devices. The idea is to be able to have access to any document, anywhere.
"We believe this will eliminate a lot of our territory's dependency on [IBM] Lotus Notes, which is the highest generator of computer problems and service requests for the territorial IT department," Schaal said. "We're hoping that this will speed up the end-user experience."
On average, roughly 25 percent of phone calls that the service desk receives involve issues with IBM Notes.
According to Schaal, the territory is in discussions about moving its email onto Microsoft Outlook/Exchange, which is included in the monthly Office 365 subscription cost. In the meantime, IBM Notes will remain the territory's primary software for emails, contacts and calendars.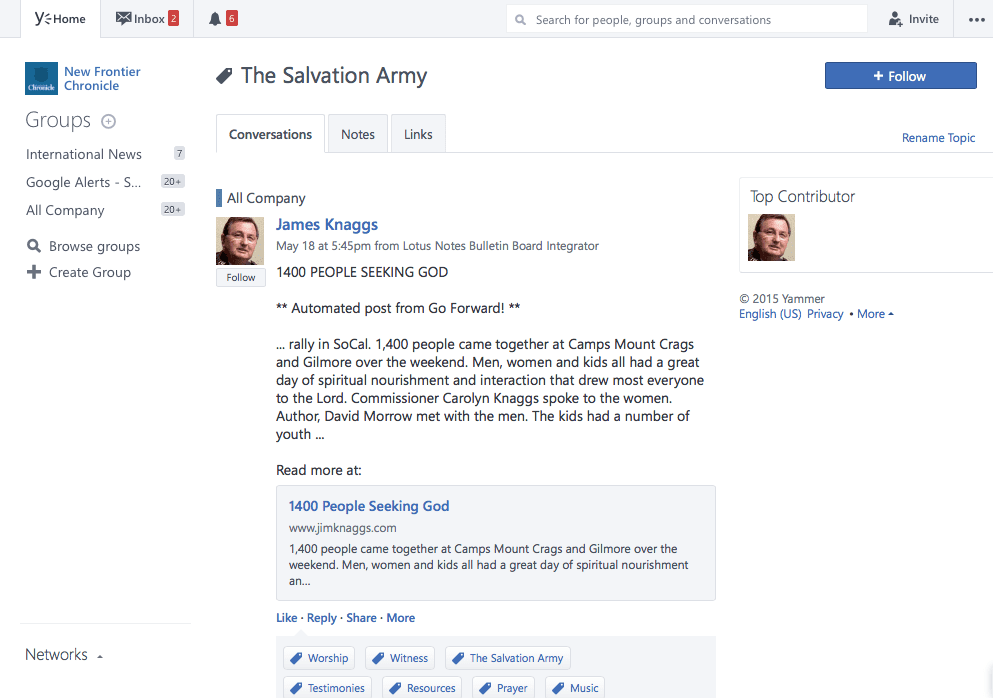 Schaal added that the territory plans to let Yammer grow organically, rather than monitor and control it.
"It's an internal social network to share ideas, get comments back on how you may be doing programs and so on," Schaal said. "Someone may be able to post, 'Hey, what are you doing to celebrate the 150th anniversary of The Salvation Army during Salvation Army week?' A corps officer can put that out there, and another corps officer can respond, for all in the group to see. It can also take the place of all of those emails where you're asking for information and you get a trail of replies."
David Brown, director of applications for the Western Territory, has led the initiative.
"It's actually something that we've been following for quite awhile—how the market's been changing, moving toward subscription models," Brown said. "It's going to bring some tools to [users] that are going to make them more efficient. It's going to make collaboration much easier…and now we're going to have a whole suite of ways to collaborate better."
To learn more about the territory's move to Office 365, watch the "Here Comes Office 365" video.
New tools:
OneNote: Capture and organize notes.

InfoPath: Develop useful forms that are used to collect data from people.

SharePoint Workspace: Collaborate, and share large, hard-to-email files in a password-protected portal with your team or someone outside your organization. You can coauthor documents with colleagues and simultaneously edit documents online to see real-time updates.

Lync: Conduct planned or impromptu meetings online. Participants can share high-definition audio and video with supported hardware, share their screen or program, whiteboard, do a quick poll, or conduct a PowerPoint presentation.

Yammer: Social networking with built in sharing and collaboration