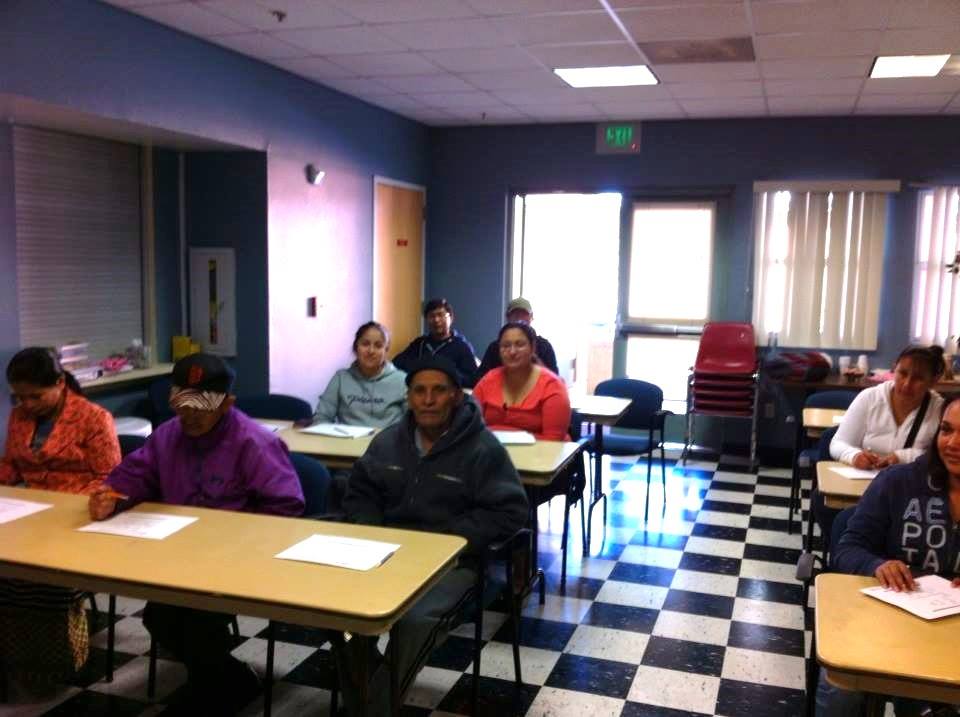 Oakland Garden Corps offers ESL classes
Oakland residents struggling to learn English can now count on The Salvation Army to help increase their literacy.
The Oakland Garden Center Corps began offering free English as a Second Language (ESL) courses this month, in partnership with nonprofit Cityteam.
"In our community we have seen a lot of need where ESL is concerned and City Team had found they were struggling with the same problem in their area," said Lieutenant Kyna Kelley, Oakland Garden Center Corps officer. "Together we agreed that the need was there for classes in this area."
Cityteam provided two professional teachers and supplies, and The Salvation Army offered the space for corps members, clients of The Salvation Army's homeless shelter and the outside community to learn English.
Beginner and intermediate level classes are offered year-round on Monday, Wednesday and Saturday from 10:15-11:30 am. The corps may add an evening class as well.