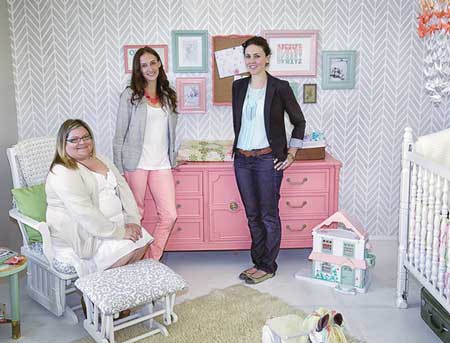 Noah's ARC Design Challenge benefits Anaheim ARC
Student designers create vignettes using Family Store items.
American Society of Interior Designers (ASID) student members from four interior design colleges accepted the Noah's ARC Design Challenge of creating 12' x 12' vignette rooms at four Salvation Army Family Stores in Orange County (Calif.) using only donated items from The Salvation Army and paint donated by Sherwin Williams.
The Salvation Army's Anaheim Adult Rehabilitation Center (ARC) and the ASID Orange County Chapter have combined resources and talent for the last four years to create beautiful interior design with recycled items from the Army's Family Stores in Orange County.
At the unveiling of the rooms, the student designers answered questions about their decorating style and shared tips with the public.
During a two-week display period, The Salvation Army accepted silent auction bids on all items inside the displays. Proceeds from the auction benefited the Anaheim ARC, which provides no-fee residential drug and alcohol rehabilitation services to 175 men and women. Funding for the center is raised primarily through the sale of donated goods at Salvation Army Family Stores in Orange County.
A panel of four ASID representatives judged the student displays, and the designers received awards for their creativity at a celebration event in May.
The winning vignette was "Whimsical Chic Nursery," by the student team from the Interior Design Institute.