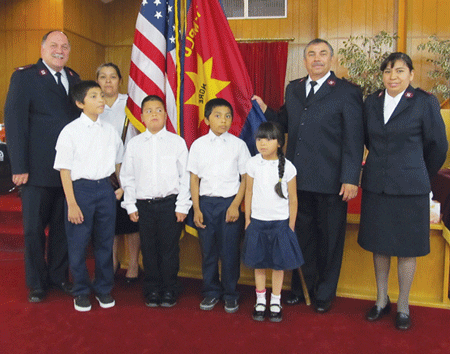 New soldiers at Yakima Temple Corps
Salvation Army Northwest Divisional Leaders Majors Doug and Sheryl Tollerud recently officiated the enrollment of seven senior soldiers and four junior soldiers at the Yakima (Wash.) Temple Corps.
The soldiers are from two new families who joined the corps in recent months.
"It is exciting to see the father and mother with all their children from two families make a commitment to the Lord and the Army," said Major Sheryl Tollerud. "What a great witness to the community of growing healthy Christian families who want to serve the Lord together!"
Majors Francisco and Irma Flores are Yakima Temple corps officers.