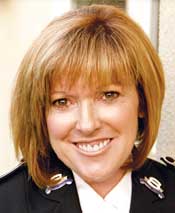 New leadership for Staff Songsters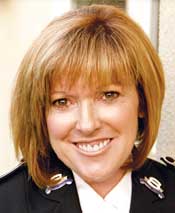 Commissioner James Knaggs appointed Songster Barbara Allen to lead the Western Territory Staff Songsters.
Allen, a founding member of the Staff Songsters, brings dynamic and creative leadership to the group as a fifth generation Salvationist. She moved to the U.S. from England in 1995 with her husband, Steve, and two sons, James and Jordan.
Singing from an early age, Allen spent much of her youth performing in musical theater. She went on to graduate from Lancaster University with a bachelor's degree in music and the Guildhall School of Music, London, where she studied voice performance.
Allen has recorded three solo albums and has sung across Europe, Canada, South America and Australia. She is an active member of the Pasadena Tabernacle Corps where she directs the 100-voice Tabernacle Children's Chorus and the Pasadena Tabernacle Youth Chorus. She works as a professional choral director, voice coach and freelance performing arts consultant including work in the television and entertainment industry.
Allen succeeds Territorial Music Secretary Neil Smith, who over the past several years formed and developed the four territorial music groups and the Creative Arts Ensemble. His leadership and dedication are of the highest standard.
The Staff Songsters recently completed a new recording, "Love's Call," and a successful tour of the United Kingdom Territory. The Western Territory thanks Smith for his service, and his willingness to lead the Staff Songsters. Smith remains the Territorial Music Secretary and Bandmaster of the Staff Band.