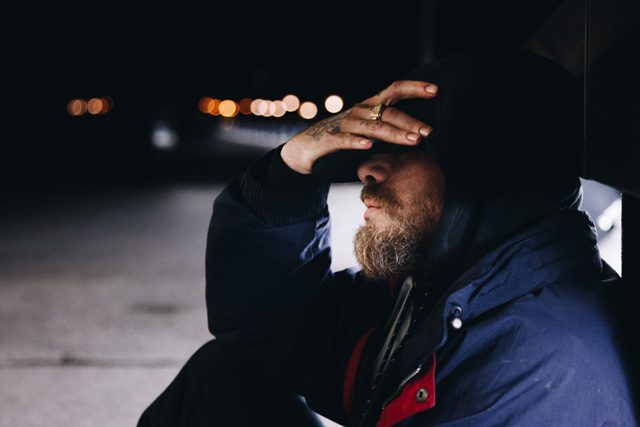 New HUD funding comes through to help people living in their cars
Homeless outreach team offers practical assistance to a growing population.
By Kristin Marguerite Doidge –
Reaching people where they are sometimes means going street level.
The Salvation Army in South King County, Washington, is doing just that. A newly expanded program recently received a grant to help reach people living in their vehicles who are experiencing homelessness in the area just outside of Seattle.
Since officially starting Street Level Ministry (SLM), The Salvation Army has partnered with local police departments in Auburn, Kent and Federal Way. The goal is to not only bring practical resources and information to this population, but also a gospel presence through pursuant love, care and prayer.
"This project grew out of the ministry of Seattle Social Services Directors Majors Lawry and Philip Smith—who were actively visiting people living on the streets to offer everything from coffee, to hygiene kits to prayer," said Mickey Jordan, Director of SLM in King County.
Jordan was brought on in July 2018 to formally expand the program. He previously served as Urban Ministry Director for The Salvation Army in Southern California, launching the homeless outreach group OC614.
"The strategy is to connect people to whatever solutions best fit their needs," Jordan said. "We have a holistic view of what that looks like: our vision is to see every person experiencing homelessness to feel psychologically secure in addition to being sheltered."
The new grant from the Department of Housing and Urban Development (HUD) via King County allowed him to hire an outreach and engagement specialist and perhaps a second one in the near future.
"Mickey and his team have done an extraordinary job building significant partnerships with the city and county," said Major Bill Dickinson, Northwest Divisional Commander. "There's a growing population in South King County and this grant allows us to enhance the work we do there."
The additional funding couldn't have come at a better time: the latest annual one-night homelessness count in King County found more than half of the 12,112 people experiencing homelessness were sleeping outside versus in shelter, with a spike in the number sleeping in RVs or cars. And the recent snow storm is making things worse—and potentially deadly—for some of South King County's most vulnerable.
But Jordan notes it's sometimes not the "most vulnerable" that fall through the cracks of the emergency re-housing system—and who could most benefit from the services provided by SLM.
"The assessment of 'most vulnerable' means you're most likely to die on the streets," he said. "But there are 9,000 people currently on the waitlist for housing, with some of them waiting up to four years. For those living in their cars, their vehicle is their last source of security and safety. It's the last piece of their former life that they're holding on to."
He believes this shortage of low-income housing means a broad shift in thinking is needed to help advocates look at vehicles as transitional shelter—as assets, rather than as liabilities. While the number of people living or sleeping in their vehicles is on the rise in the local area and nationally, Jordan notes that the majority of funding is instead going to tent camps.
"We need to bring the resources to them," he said.
That's where the spiritual element of the SLM becomes most powerful. When offering prayer to individuals in crisis several times a week, Jordan said, "people open up about all sorts of things: reuniting with estranged family members, overcoming addiction. Having a place they can go and be accepted. Where is a church nearby?"
The SLM team then works to connect people with the local Salvation Army corps for more resources to meet those specific needs—whether it's an Alcoholics Anonymous meeting, a referral to the local Adult Rehabilitation Center, or something as simple as retrieving a birth certificate so they can apply for work.
When it comes to finding housing, that's where the team gets most creative.
"Someone might have a disability check, but it isn't enough," he said. "They may not have a rental history or they have a pet. That's when our housing navigators can help advocate for them with landlords."
But the connection piece is what matters most. For those who have been experiencing chronic homelessness, their friends are on the streets. Jordan and his team are eager to help people get plugged in to a new community instead.
The SLM held its first community gathering with 30 people in January, which included an hour of music, worship and food. A second one is planned for February, weather permitting, with the goal to make the gatherings a weekly occurrence.
According to Major Philip Smith, SLM is more than soup and socks.
"It's introducing the most vulnerable to a community of faith walkers they can trust and depend on to always be there in their time of need," he said.