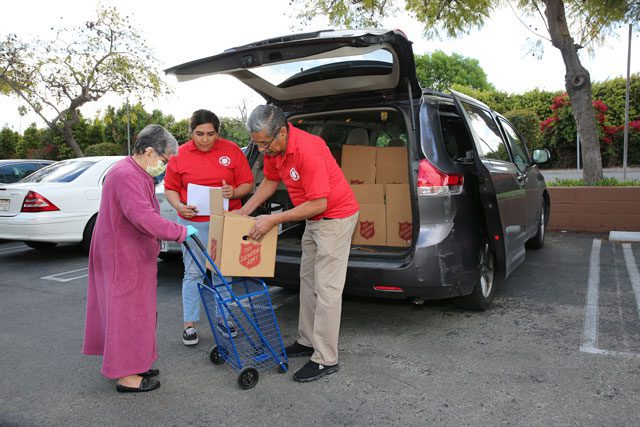 New Frontier special edition: Do Good Dispatch
In the first two and a half weeks of The Salvation Army's COVID-19 response, through the end of March, the Army provided 250,000 meals, beverages and snacks, another 82,000 food boxes, 44,000 nights of lodging and 30,000 contacts for Emotional and Spiritual Care. The need is growing, especially for food. Many of those coming to the Army for assistance never dreamed they would need help, let alone from a nonprofit some may be unfamiliar with.
Enter: the Do Good Dispatch, a special edition newspaper from New Frontier Publications. Do Good Dispatch is intended as a touchpoint from The Salvation Army to those it is engaging in the response—in food boxes, in activity bags for families, and so on. It provides a brief introduction to the Army, an inspirational message from Territorial Commander Commissioner Kenneth G. Hodder and information on the Army's response to COVID-19 across the West and around the world. 
"We're hoping it's a useful piece for people in our communities to get to know us a little better at this time," said Christin Thieme, New Frontier Publications Editor in Chief.  Copies of the special edition are mailing to units across the West. A copy is also being sent to each advisory board, women's auxiliary and Echelon member. This special edition can also be downloaded here. 
HOW TO HELP:
If you'd like to make a monetary donation, please

click here to make a gift.

Text 'GIVE' to 52000 to make a $10 donation to The Salvation Army. This will automatically add a one-time donation to your next mobile phone bill.

For information about volunteering, please visit

volunteer.usawest.org

.

To learn more about how to support The Salvation Army's relief efforts,

please click here

.